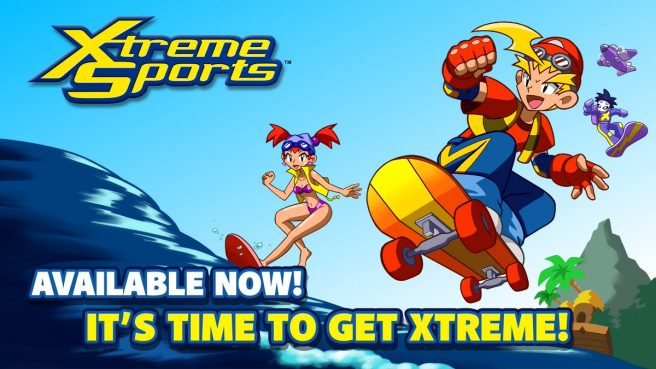 The Switch version of Xtreme Sports came out on Switch this week, and thanks to a new video, we have gameplay. Footage shows the intro, training for different sports, and more.
Further information about the title is available in the following overview:
The Xtreme Sports showdown has begun! Play as Guppi or her boyfriend Fin as they visit Xtreme Island and aim to become Xtreme Sports Champion by mastering five events – skateboarding, street luge, in-line skating, skyboarding, and surfing! When you aren't earning medals and challenging opponents like the mischievous Bonehead Gang, you'll explore the tropical island for secret paths and hidden challenges in this unique mix of sports, action, adventure, and role-playing. Originally released on Game Boy Color in 2000, it doesn't get more XTREME than this!

Key Features

• The classic action-sports-RPG returns!
• Five XTREME events to learn and conquer: skateboarding, street luge, in-line skating, skyboarding, and surfing!
• Enjoy the in-depth Story Mode or jump straight into the action with Practice Mode for a quick arcade-style fix!
• More than 400 competitors to defeat!
• Chug Twitchy Shake power ups to gain an edge in each event!
• Explore Xtreme Island to meet NPCs, find hidden medals, and discover secrets!
• Fantastic character designs from the makers of Shantae!
• Updated for Nintendo Switch with save states, multiple display options, and more!
We've attached the Xtreme Sports Switch gameplay below.
Xtreme Sports is out now on Switch. Only English is supported.
Leave a Reply