Yacht Club Games and Arby's team up on new Shovel Knight promotion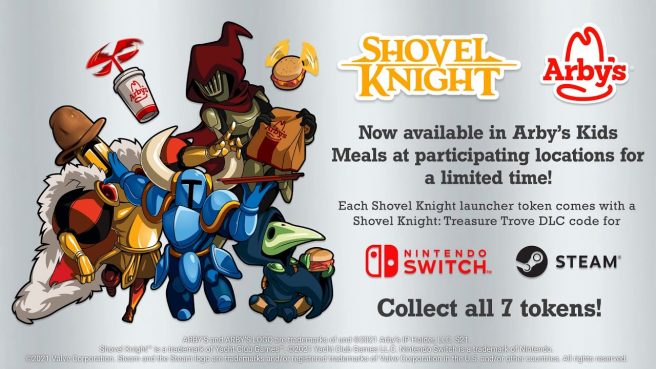 Yacht Club Games has teamed up with Arby's for a special promotion. In Kids Meals at participating locations, Shovel Knight launcher tokens are available. Each token contains a Shovel Knight: Treasure Trove DLC code for Switch as well as Steam.
Here's a video promoting the news:
There are a total of seven tokens to collect. You can see the full set below.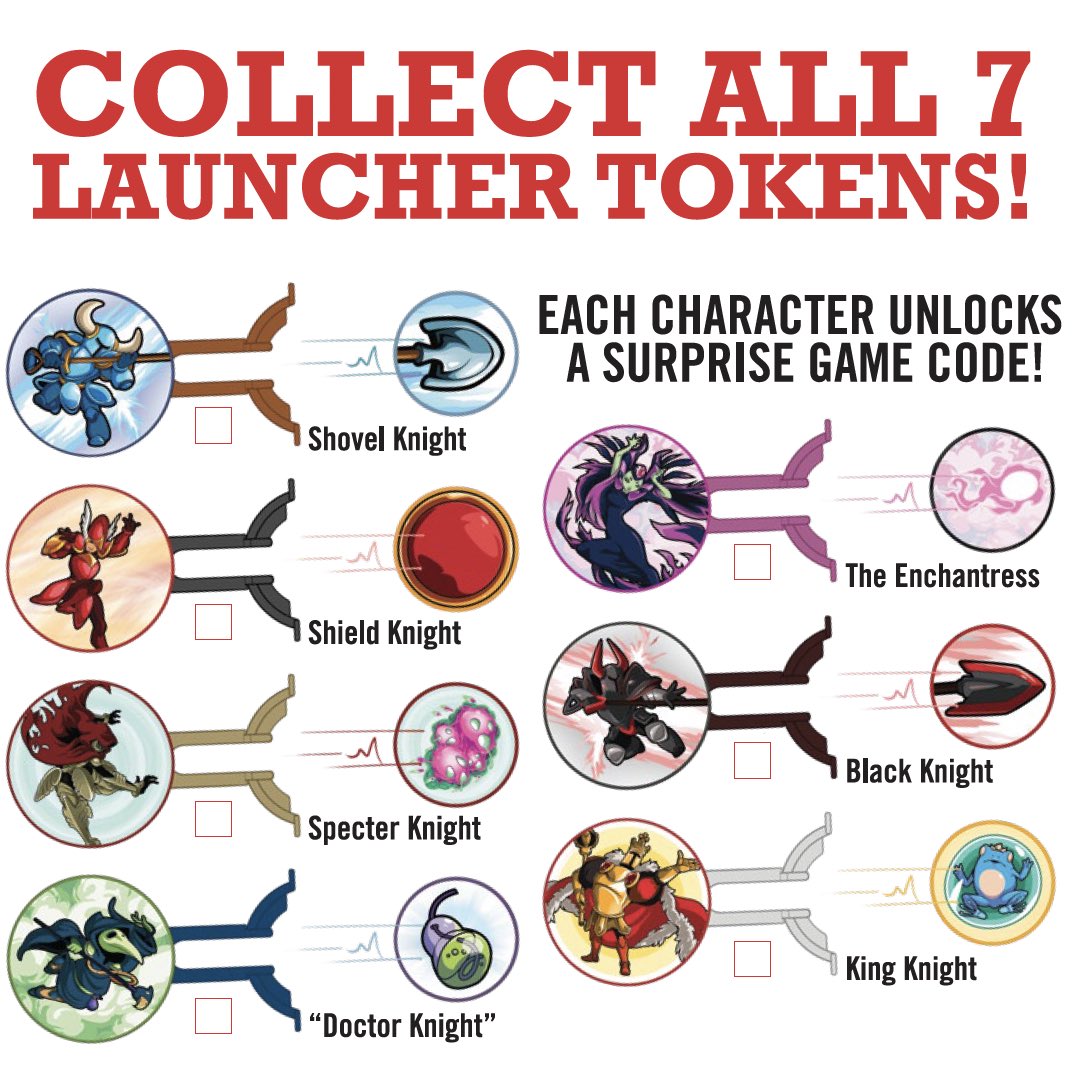 Leave a Reply