Yacht Club says playable Shovel Knight in Smash Bros. was "never really in the cards", but hopes it happens one day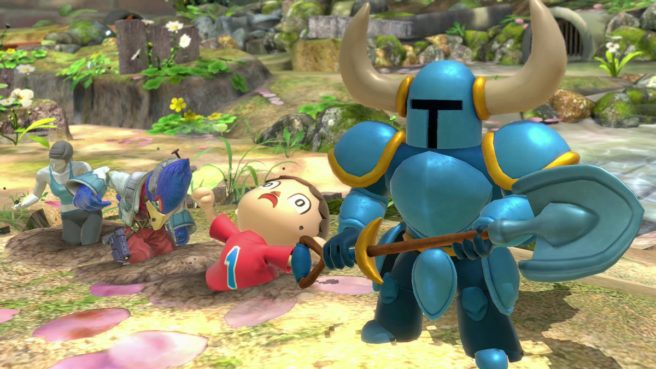 Shovel Knight is represented in Super Smash Bros. Ultimate – just not as a playable character. Use the Assist Trophy item, and if you're lucky enough, the character will appear to help you in battle.
Speaking with Fanbyte, Yacht Club Games founder Sean Velasco said that having Shovel Knight playable in Smash Bros. was "never really in the cards." The studio considered possible moves for him, though it sounds like Nintendo only ever approached the team for its Assist Trophy cameo.
Velasco thinks that Shovel Knight didn't end up being playable since he's not a first-party character or an older industry icon along the lines of Cloud Strife. He did say though that he hopes "maybe in the next Smash or in the Smash 10 years from now, when Shovel Knight's like a grandfather figure in the game industry, maybe he can be a playable character".
Velasco and Yacht Club ultimate consider it an "honor" that Shovel Knight has any sort of appearance in Smash Bros.
Leave a Reply