Yggdra Union Switch gameplay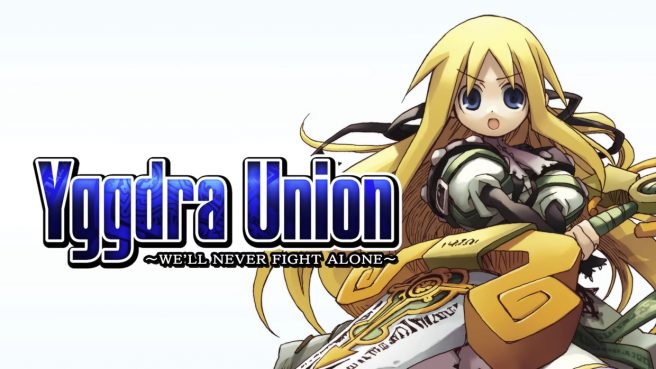 Yggdra Union: We'll Never Fight Alone came to Switch in the west this week, and we now have gameplay. Nearly an hour of footage is available.
Here's an overview of Yggdra Union, which first hit the Game Boy Advance in 2006:
The Kingdom of Fantasinia is ruled by a royal family that inherited the blood of the gods who built up a stable era. However, the Kingdom of Fantasinia fell under the attack of the Empire of Bronquia. Meanwhile, Yggdra, a lone girl who escaped With her kingdom's last hope in hand, head to the remotest land on the southern tip of the continent. She arrives and meets a boy, the king of thieves, Milanor. The battle to liberate Yggdra's homeland begins with that encounter…

Collaborate with allies! "Union system!" A battle system that allows up to 5 people to participate in battle at once depending on the character's position! Let's fight together with allies to defeat the powerful enemy!

One-shot reversal tactics card! Use the power of cards with special moves to defeat your enemies! Skillfully use various effects and face difficulties! !

[Useful Functions]
・Added a rewind function (you can undo your actions as much as you like)
・Added auto save function (Even if you quit midway, you can start from your favorite turn)
・Added conversation log function
・Added item hints to EXTRA content (Hints are given on which stage the item is on)
・Addition of battle speed adjustment function (you can play at up to 5 times speed from the beginning)
・The unit [Flunky] will participate under certain conditions! (What if Flunky achieved results in the first stage…?)
・Sound set function! (You can play by choosing from 3 types of sound sources)
・Japanese voice / English voice can be switched (easy to switch at any time during the event)
・Addition of free save (You can now save freely during battle)
・Infinite use of items in EASY mode (Items can now be used indefinitely only in EASY mode)
・Equipment removal (equipment can now be removed in the middle)
・Adjustment of Itmbreak (weapon does not break with Itembreak and is unusable)

[Trick function]
・A function that makes Milanor look like Cruz (Milanor will play an active role as a hunter)
・Enemy/Allies no critical function
・Skill gauge MAX at the start of battle (skill gauge starts at MAX state only for own army)
・Formation type reversal function (Male and female formation types are reversed)
* The trick function is to press a specific button appear. The appearance method is described in the manual.
Find the gameplay for Yggdra Union: We'll Never Fight Alone on Switch below.
Yggdra Union: We'll Never Fight Alone is located on the Switch eShop. It supports English and Japanese languages.
Leave a Reply