Yooka-Laylee adding Yooka 64 model for its 64-bit Tonic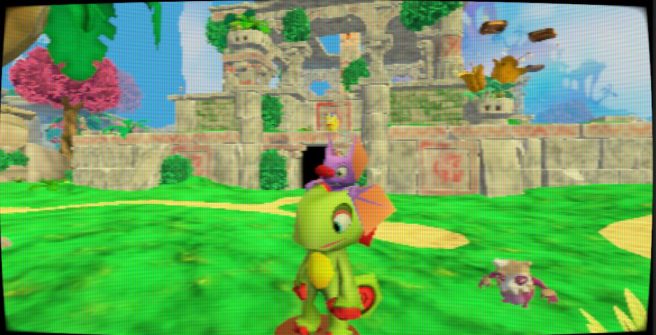 Yooka-Laylee will be adding a new model for its 64-bit Tonic, developer Playtonic has announced. A specific release date hasn't been announced.
Players can already access the 64-bit Tonic, which gives Yooka-Laylee a retro-esque look. However, the in-game model didn't really match the feel of that style. With this new model – pictured above – Playtonic is delivering on fan requests to have Yooka and Laylee seem as though they were right out of the N64 era.
Leave a Reply