Yooka-Laylee will see a Switch release "as soon as possible", Playtonic wants to focus on developing own IP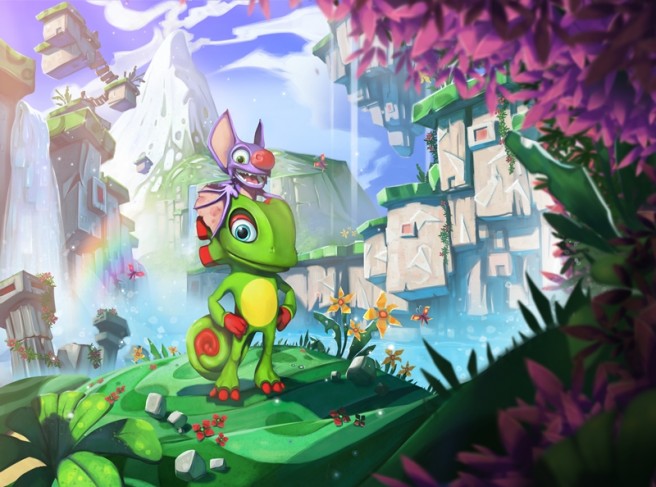 Playtonic's Andy Robinson, the writer and comms director for the studio, recently answered some questions about Yooka-Laylee during an interview with Game Reactor. Some of the topics covered include the release of the game on the Switch eShop and whether or not Playtonic would be interesting in creating games with already established characters, such as Banjo-Kazooie or Donkey Kong.
On the Switch release for Yooka-Laylee:
"It's a bit too early to go into specifics with this version, but rest assured we're working directly with Nintendo to get it out as soon as possible for our many fans and Kickstarter backers on that platform. We're big Nintendo fans here, so it's very exciting to be working on Nintendo Switch."
On how Playtonic would feel about developing a game for older, legendary characters like Banjo-Kazooie:
"The most important thing for the team at Playtonic is that we maintain the autonomy and culture that allows us to create the kind of games we want to make. When working with another company's IP, you inherently lose some of that independence, so right now we're focusing on expanding the Playtonic Universe of stories across many different game genres."
With an answer like that, one has to be curious as to what Playtonic has planned for the future of their universe. You can read the full interview here.
Leave a Reply