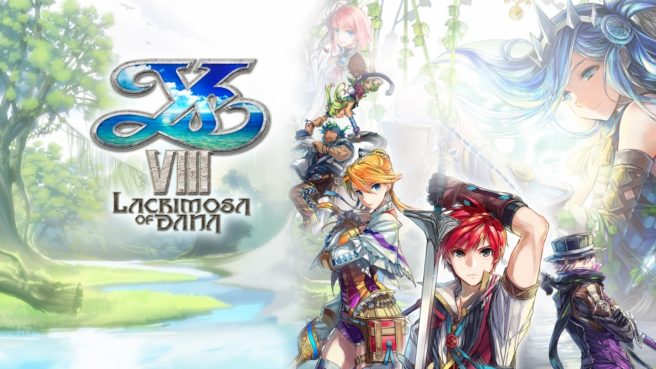 The next update for Ys VIII is now available. NIS America started distribution of version 1.03 today.
Ys VIII's patch features text refinements and adds AOC connectivity. We'll be seeing the next update during this month.
In case you missed it previously, we have the full lowdown on all of Ys VIII's Switch updates below.
Patch v1.01
Short Description: Fixes include adjustment to Nintendo Switch auto-sleep function, incorrect icons displaying, and text refinements.
Current Status: Ready for Launch
Actual Live Date: June 26

Patch v1.02
Short Description: Addressing crash issues, some aesthetic issues, and text refinements.
Current Status: Testing Round 2
Expected Live Date: Launch week

Patch v1.03
Short Description: Text refinements.
Current Status: Testing Round 1
Expected Live Date: Week after launch

Patch v1.04
Short Description: Japanese Voice Implementation and aesthetic refinements during cutscenes.
Current Status: Testing Round 1
Expected Live Date: Mid July 2018
Leave a Reply