Yu-Gi-Oh! Master Duel introduces its shop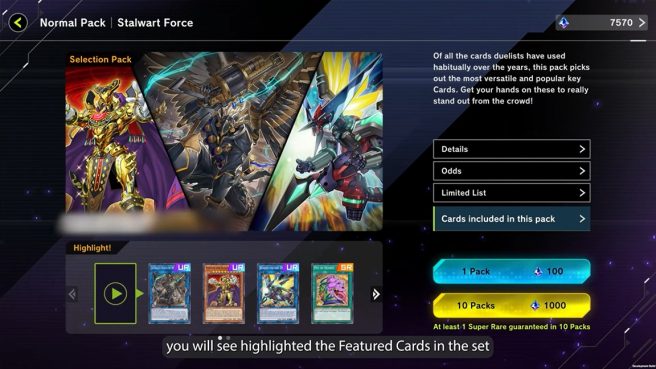 Konami has released another video for Yu-Gi-Oh! Master Duel that focuses on the game's shop.
Players can use Gems to purchase content from the shop. There are four tabs: "Pack", "Structure Deck", "Accessories", and "Special". Players can purchase packs such as Master Packs or Bonus Packs. By using the search bar, it's possible to easily look for specific packs. Click on a pack to see the Featured Cards in the set. As for Structure Deck, these provide pre-built decks that will let players begin right away. Also, by visiting the "Accessories" area, players can obtain a new mate or icon.
Here's the full video from Konami introducing the shop in Yu-Gi-Oh! Master Duel:
Yu-Gi-Oh! Master Duel is slated for this winter on Switch. In case you missed it, we have videos for the title's profile mode and customization here. You can also find a video for deck building here.
Leave a Reply