Zelda and Pokemon getting Monopoly sets in September, Connect 4: Super Mario coming this spring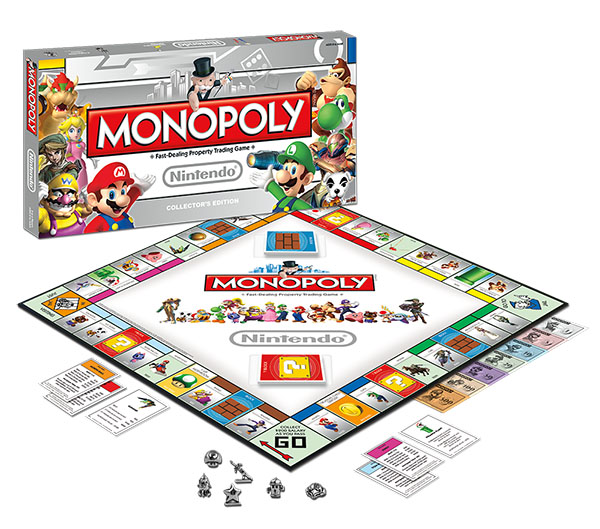 At the American International Toy Fair held last month, USAopoly announced – among quite a number of other products – Monopoly: The Legend of Zelda and Monopoly: Pokemon. Both are due out this September for $45. Most details are being kept in the dark for now, though the version will carry the Kanto region theme.
Additionally, USAopology will be bringing out Connect 4: Super Mario this spring. Below is an official description of that product:
Power up with Super Mario Connect 4! Mario and Luigi go head to head when players race to drop their custom checkers in the grid to try and make a line upwards, sideways or diagonal. With three ways to play, this Super Mario version of the classic Connect 4 game will provide a fun tabletop game experience for Mario fans. For ages 6+. MSRP: $24.95 Available Spring 2014.
Leave a Reply