Zelda: Breath of the Wild's 1.1.2 update appears to fix a glitches with a boss, infinite arrows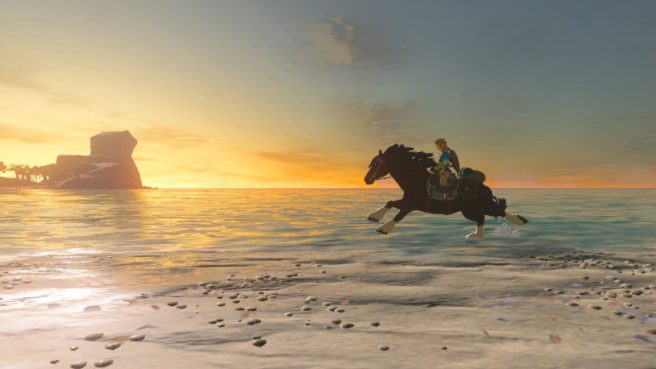 Update 2: This is something we're less certain about, but Wolf Link is apparently "fixed" as well. We're not entirely sure how widespread this was, but Wolf Life was sometimes summoned with full hearts; rather than the default three, even if the Cave of Trials from Twilight Princess was not played.
Update: Bumped to the top. Some reports are surfacing that the infinite arrows glitch has been fixed. In case you're wondering, it involves the following:
---
Original: Last night, Nintendo brought out a third update for The Legend of Zelda: Breath of the Wild. All players can download version 1.1.2. Unfortunately, Nintendo didn't elaborate on specifics, only stating that it implements adjustments "to make for a more pleasant gaming experience."
So what's included here? Initial impressions indicate that the frame rate hasn't been improved unlike last time. However, Nintendo may have addressed a glitch with one particular boss.
GameXplain viewer Michael V claims to have encountered a rare glitch with the Master Kohga boss fight. Kohga disappeared during the fight, and Michael wasn't able to complete the quest and reach Divine Beast Vah Naboris. Applying the update allowed him to restart the boss fight once he returned to the area.
This report does sound believable. Nintendo apparently updated Master Kohga's AI with the update along with some save tracking, according to NWPlayer123. Code fixes are in place as well.
Leave a Reply