Bravely Second has new special moves for each weapon type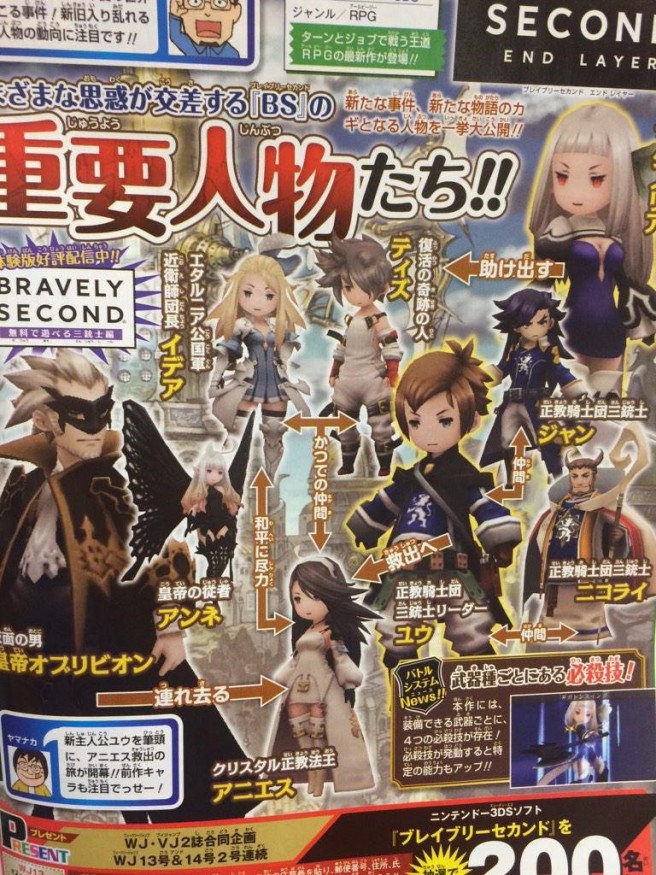 This week's issue of Jump provides another update on Bravely Second. In the magazine, it's confirmed that weapons now have special moves.
According to Jump, each weapon you equip will have up to four special moves. Users are given certain buffs when special moves are used. In one case, Magnolia can use a special move called "Megaton Swing" with axe weapon.
Leave a Reply