Dark Pit amiibo confirmed as Best Buy exclusive in the U.S.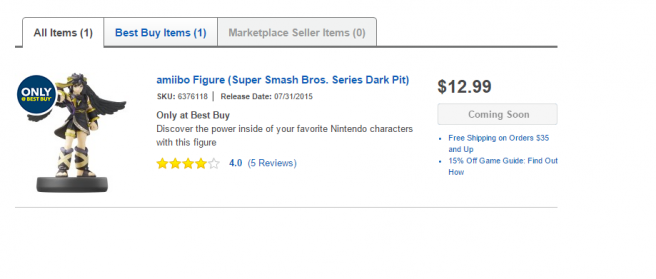 Looks like we have another retailer-exclusive amiibo on our hands here in the United States! When Dark Pit launches later this month, it seems as though it will only be sold by Best Buy. You'll notice that there's an "Only @ Best Buy" image attached to the amiibo when searching from him over on the store's website.
The Palutena amiibo launches alongside Dark Pit this month as well. Chances are that figure will also be a retailer-exclusive.
Thanks to CarpetCrawler for the tip.
Leave a Reply