Death Squared coming to Switch on July 13 after all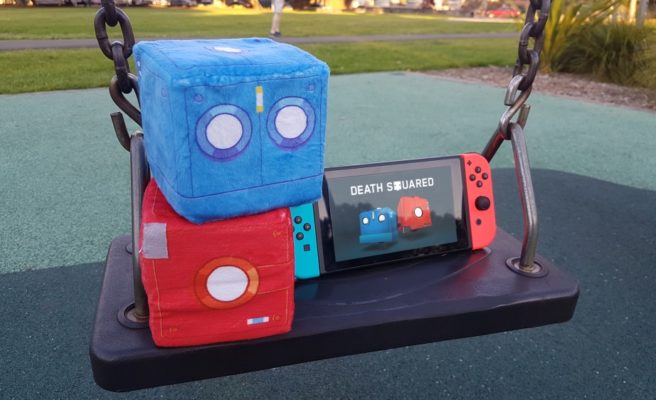 Here's a bit of a strange situation for you. A listing on the eShop found towards the end of last week indicated that Death Squared would be releasing on July 13. However, SMG Studio made it seem like that was a mistake.
Now we're back to where we were originally. SMG Studio put out an announcement today confirming that Death Squared is indeed heading to Switch on July 13.
Here's an overview of the game:
"Escort a colorful crew of cuboid companions through an insidious science facility where danger lurks around every corner. To find a way through this murderous maze and escape to safety, players must hone their communication skills and solve puzzles through a process of trial and error, as the game introduces new rules and mechanics tailored around teamwork.

Each robot must make it to their respective color-coded waypoint, navigating past deadly devices like spikes, lasers and other nefarious traps. While one false move can spell death for the entire team, as every player must survive to progress, every misstep comes with newfound knowledge and an instant respawn to put that information to use.

On top of featuring a campaign with 80 single-to-two-player story levels, 40 up-to-four-player party stages and unlockable vault content, Death Squared's Nintendo Switch release will feature all-new puzzles unseen in the previously-released PlayStation 4, PC and Xbox One versions."
Death Squared should cost $14.99 when it launches on Switch next month.
Source: SMG Studio PR
Leave a Reply