Details from Sakurai's new Famitsu column, only "several more" Smash Bros. Wii U/3DS DLC characters planned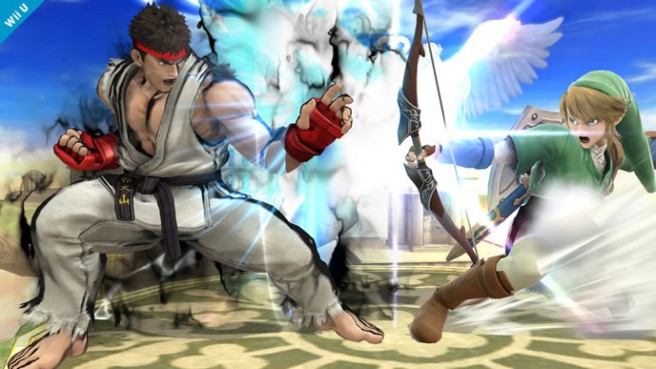 Masahiro Sakurai once again published a new column in the latest issue of Famitsu. In his piece, Sakurai writes about the new downloadable content that came to Super Smash Bros. for Wii U/3DS.
Details from the column can be found below. If you'd like a full translation, head on over to Source Gaming.
– Sakurai mentions that the 3DS "isn't suited for successive downloads, and there are people who don't have Wi-Fi in their homes and go to convenience stores to connect, so we made sure to put a lot of forethought into the process."
– He's amazed that Ryu is in Smash, and was excited to work on him
– Sakurai put a bunch of effort into the small details
– When putting Ryu in Smash, there are limits based on the number of buttons and the control scheme
– Composer Yoko Shimomura and illustrator AKIMAN each played a little bit of Ryu in Smash
– Shimomura exclaimed "Even I can do a Shoryuken!"
– AKIMAN was shocked, saying "are you sure it's okay to make performing a Shoryuken so easy?"
– The thing that left an impression on Sakurai when making Roy was recording his lines
– Same actor from Melee (Fukuyama) was used
– Fukuyama remembered details from the recording session for Melee extremely well like the names for characters, and even the other actors
– Sakurai was happy about this since he's an actor who's done a ton of projects since Melee
– Lucas, Roy, and Ryu were made before the ballot was created
– Sakurai "had a grasp on their popularity and demand, though"
– "From now until the end, it is going to be fan service"
– Since Sakurai can't keep the team together forever, there will only be several more characters
– Sakurai asks for fans' patience in making more content
Leave a Reply