Digimon Universe: Appli Monsters Cyber Arena coming to Japan on September 21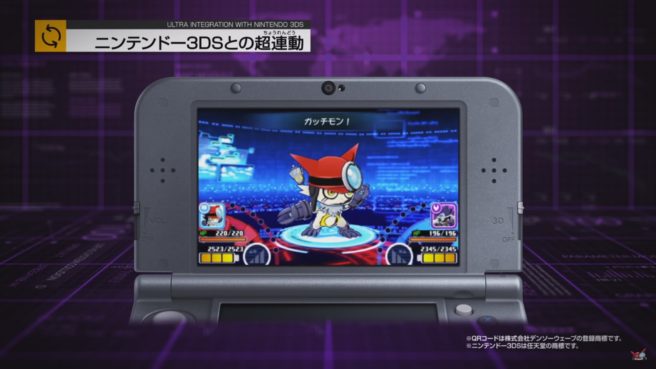 Bandai Namco's new free-to-play Digimon game, Digimon Universe: Appli Monsters Cyber Arena, is now set for release on September 21.
In the game, players can take on the opening parts of the upcoming retail version, Digimon Universe: Appli Monsters including battles. By checking in every day, you can receive various items. It will also be possible to transfer save data to the full release. Appmon Chips are compatible as well.
Two characters have also been introduced. Gematsu brings us the following details:
You (Boy or Girl)
– Second-year student at Hifumigoaka Middle School
– Can be a little hot-blooded
– His Buddy Appmone is the online game app Appmon, Onmon
– With his Appli Drive in hand, he'll meet, battle, and train various unseen Appmon, while unfolding a grand story
Rival
– Your childhood friend, Naoto
– You played with him often as a child
– Recently he has drifted away
– His buddy Appmon is the offline game app Appmon, Offmon
Find some new art and screenshots in the gallery below.
Leave a Reply