Dragon Ball Heroes: Ultimate Mission X details, screenshots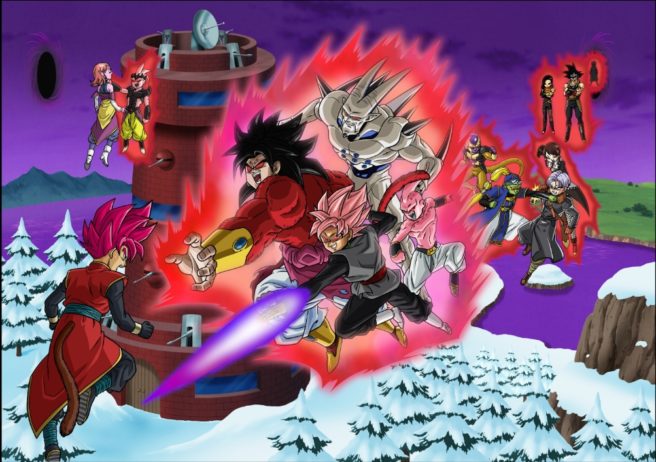 Bandai Namco has an update on Dragon Ball Heroes: Ultimate Mission X, its new Japanese game for 3DS.
First, Dragon Ball Heroes: Ultimate Mission X will have Arcade Mode which is ported from the original Dragon Ball Heroes along with a game-original Ultimate Heroes Mode.
Arcade Mode has 36 missions, covering eight from Dragon Ball Heroes, ten character missions, eight Evil Dragon Missions, and ten God Missions.
Ultimate Heroes Mode takes place between the real world and Dragon Ball Heroes world. In the latter world, there's an incident where past fighters are losing their sanity, and it's even affecting the real world too. Players need to fight Dragon Ball characters, restore their sanity, and become partners. You'll be tasked with creating the strongest party by strengthening partners to save both worlds.
Also included in the game are power-up accessories obtained from battles that can be equipped. There will be more than 240 unique characters and over 3,300 cards, the most in the series. Bandai Namco does note that there will be some differences in game contents compared to the arcade game Super Dragon Ball Heroes.
Screenshots covering today's information are attached below.
Leave a Reply