Here's how you can unlock the Bayonetta characters in The Wonderful 101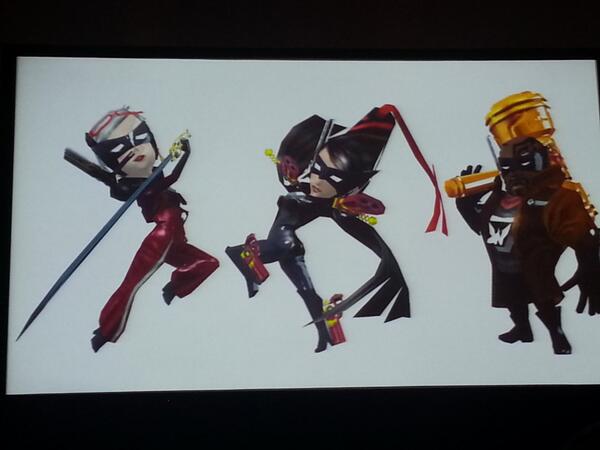 As previously mentioned, The Wonderful 101 contains a trio of neat goodies for Bayonetta fans. It's possible to unlock Rodin, Jeanne, and Bayonetta within the game.
Curious as to how you can go about unlocking these three special characters? Thankfully, PlatinumGames recently shared a few steps as to how players can go about it in a recent Japanese blog post.
First, complete The Wonderful 101 on any difficulty. You'll then need to input the following command at the starting location of Operation 001 while holding "ZR": up, down, up, right, left, X, B, Y, A. If you have 2000000 O parts, you'll then be able to buy the Bayonetta characters.
Platinum decided to share this information to commemorate the anniversary of The Wonderful 101 and allow people who cleared Bayonetta 2 to play as her one more time. It's additionally mentioned that the studio is thankful for Bayonetta 2's reception and hopes that those who purchased a Wii U for the game will try out The Wonderful 101 as well.
Also, as a side note, you can take this approach to unlock other characters as well. There's the Sentinel set (Wonder Captain, Wonder Scarf, Wonder Gramps, 1000000 O Parts), Rivals set (Vorkken, Chewgi, Immorta, 1000000 O Parts), Memories set (Wonder Daddy, Wonder Future, Wonder Red (previous generation), 1000000), and Newcomer set (Wonder Goggles, Poseman, Wonder Director, 1000000 O Parts). Platinum has pictures on its blog for the locations where the unlock command can be used.
Leave a Reply