Indie developers talk about what they want to see from NX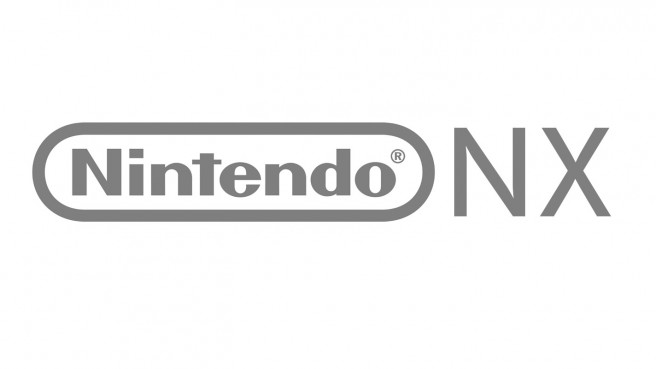 Nintendo first made the NX known last year. Little information has been shared about the system since, though we do know it's due out in March 2017. Everyone is anxiously awaiting to see what Nintendo has in store because of the lack of details surrounding the system – including many developers.
GamesTM spoke with a few indies in its latest issue for a chat about the NX. The magazine caught up with Black Forest Games co-founder Adrian Goersch, DrinkBox co-founder and CEO Graham Smith, CTO Rebellion co-founder Chris Kingsley, and Zen Studios VP of publishing Mel Kirk.
GamesTM first started out by asking each developer about how they'd like NX to improve upon Wii U as a platform to make games on. Each of them responded with the following:
The Wii U was actually a great platform to develop on. With Guacamelee, having the second screen on the GamePad was a perfect place to put the game's mini-map, and made the game a great fit for the platform. Having the ability to play games right on the controller itself was an amazing feature for times when someone else in the household was making use of the television. While this was never a problem for Drinkbox, I believe that the limited power of the system made it difficult for some third parties to bring their games from PS4/Xbox One to the Wii U, causing the system to have less than ideal third-party support. – Smith

In general, I'd like to see a console that has comparable or more power than PlayStation 4 and Xbox One, and with familiar input systems. For an independent like Rebellion, you want to support as many platforms as you can, because you want as many people to play your games as possible. As a developer, of course it's exciting to work with completely new paradigms but we all have to consider the economic realities too. I'd like to see Nintendo putting in more effort to work with other third parties so that the NX isn't just a great earner for Nintendo, but can be a great earner for everyone else. – Kingsley

Beside more power, which everyone assumes it will have, the main improvement we would like to see are on the side of the Nintendo submission processes, support and tools. Everyone who ever had to create a Wii U emanual knows what we are talking about. – Goersch

We are hopeful that whatever platform Nintendo makes takes steps towards the future in big ways. More horsepower, the integration of VR in some way, platform support for diff erent business models, and an easier publishing process would all be very welcomed. The Wii U certainly posed challenges for developers on a lot of fronts, but Nintendo is a company that the development community will support as long as the opportunity exists. It is hard to be critical, so I hope the new platform paves the way for success for everyone over the course of its lifetime. – Kirk
All four developers were in agreement that having a strong Nintendo console is good for the industry – be it for the company's history, risk-taking, competition, and uniqueness.
When it came to the topic of competing with Sony and Microsoft, Kingsley and Smith mentioned that doing so wouldn't be out of the realm of possibility. Both developers cited past Nintendo home platforms, with Smith stating that "Nintendo has competed favourably with Sony and Micrososft? in many of the previous generations of consoles." On the other hand, Goersch said the point isn't to compete, but to instead "offer something for your own target audience." Kirk also brought up the following:
I don't know enough to give a yes or no answer here. I do know that Nintendo is capable of creating some amazing, groundbreaking hardware that will get people excited and interested enough to at least consider a purchase. You know that Nintendo will bring their amazing games and franchises in a big way, and if they can get decent third-party support rolling then the games will be there as well. Things can change quickly; not so long ago everyone was saying consoles are dead and this generation would be a bust. Well, that couldn't be further from the truth!
Lastly, each of the developers shared the following when asked about what else they'd like to see from NX:
MK: I would like to see Nintendo once again genuinely engage with third-party developers. Sure Nintendo has the characters we love and always will, but in today's climate you must support the development community in order to have a healthy ecosystem. I look forward to seeing how Nintendo does this on NX.

CK: I'd love to see NX become a platform that publishers and developers can rely on, so they can invest and make great games on NX right now and so they can keep on making great games for in the future.

GS: Simply that it has powerful enough specs to compete with the current generation of consoles. This might prove challenging if they have a handheld standalone component to the console, but I really hope they can pull it off!

AG: I would like to see fewer gadgets, and a button smashing-only Mario Party.
You can pick up this month's issue of GamesTM for all of the developers remarks. Each one also commented on anything rumored/revealed about the NX that excites them.
Leave a Reply