[Interview] Gear.Club Unlimited dev on bringing the game to Switch, lack of online multiplayer, future plans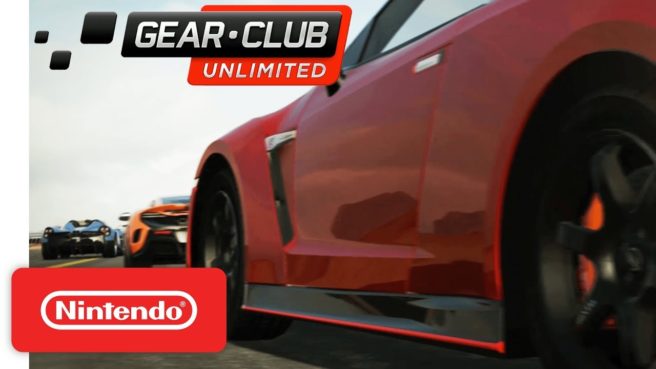 It was just a couple of months ago that Gear.Club Unlimited made its way to Switch. Recently, we spoke with developer Eden Games to learn more about the process of bringing the racer to Nintendo's console.
As for why Gear.Club Unlimited made sense on Switch in the first place, Eden Games explained:
"We are huge Nintendo fans since our childhood and we believe this is a classic Nintendo system right out of the gate: thoughtout by game developers with gameplay at heart. It's a very ingenious and versatile system and we enjoy it as gamers quite a bit. So, when we saw the first presentation from Nintendo we immediately thought that Gear.Club would perfectly fit."
Gear.Club first appeared on mobile devices in 2016. However, the Switch version wasn't merely a quick and dirty port. The most significant change is that all microtransactions were removed, meaning "you get the full experience after purchasing the game." You can also play locally in split-screen with up to three other friends, and Eden Games boosted the visuals a bit.
Eden Games said that removing microtransactions meant that the team had to remake the progression system, which was a "huge task". The developers were looking to tune the system and challenge players without frustrating them.
Another aspect that Eden Games needed to consider when going from mobile to Switch pertains to controls. With Switch, the developer now has dedicated buttons to work with. This also was quite an involved process.
"As you may know we are used to consoles as we have been making racing games for the last 2 decades. The physics of Gear.Club Unlimited benefits for our past games so adapting it to standard button was easy. The only problem we faced was that Nintendo Switch doesn't have analogue triggers. We decided to simulate analogue on the digital triggers by converting pressure through a progressive software gauge. This was ok for standard smooth situations but as soon as you needed reactivity, an urgent brake or sharp acceleration, it was not enough. That's why we developed an 'AI' on top of it that judge the situation and adapt the pressure if you need smooth acceleration, like when you are going out of a corner or a full brutal braking because the corner is approaching fast."
One element Gear.Club Unlimited players can experience are the online leagues. But at least for now, there is no direct online multiplayer – local only. When asked about the lack of direct online play with others, Eden Games said:
"As I explained, we have included online asynchronous multiplayer. It gives you the same challenge of concurrent multiplayers but focusing more on your own result and trajectory than bumping into others. On that sense it's more hardcore. We would have loved to add also concurrent multiplayer but time is not extensive!"
Eden Games did tease that they'll be adding more content for local multiplayer in the future, but couldn't divulge the specifics just yet. The studio has also committed to creating three free DLC drops. They'll be "a mix between new cars and game modes and more subtle enhancement from the feedback of the players like a third view."
As for Eden Games' future outside of Gear.Club Unlimited, the studio is definitely thinking about what's next. "I can't say much but expect more ambitious and exciting development in the future," the company teased.
Leave a Reply