Listen to four music tracks in Bloodstained: Ritual of the Night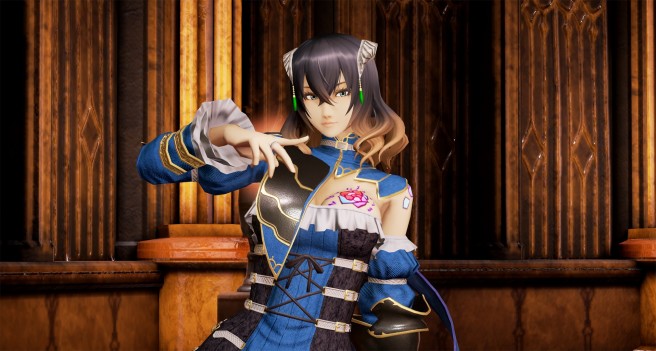 As part of the latest Bloodstained: Ritual of the Night Kickstarter update, the team is sharing four tracks that will be included in the game. Each is composed by Michiru Yamane, who is well known for her work on the Castlevania series.
You can listen to the different tracks after the break. Each one also comes with a bit of commentary from Yamane. The team has a tentative plan in mind for when each one will be played, though things may shift around after all stage tracks are finalized.
THEME OF BLOODSTAINED
I composed this track last May to provide a soundtrack for the Kickstarter campaign. The promotional video of Igarashi-san saying, "But I know they are wrong!" and throwing the wine glass left a strong impression on me.

VOYAGE OF PROMISEThis is the music for the stage aboard the Galleon. For this track I wanted to evoke the feeling of an adventure's beginning.

HOLY WISDOM
The reference material I received showed a very beautiful place, and this melody came to me immediately. The heavenly pipe organ and soprano vocal make this one of my favorite tracks.

LUXURIOUS OVERTURE
The Entrance was a very beautiful place as well, but I was inspired by the fountain, the chandelier, and all the sparkly decoration to compose a track that sympathizes with Miriam's sad and cruel fate.
Leave a Reply