Miiverse has officially ended services on 3DS & Wii U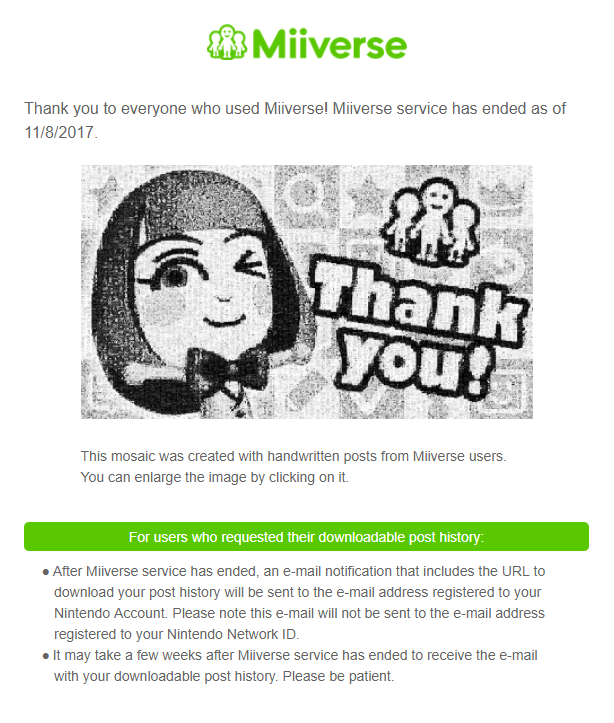 It's that time as Nintendo has officially ended Miiverse's services on 3DS & Wii U. As of now if you try to connect to Miiverse, you will get a server error saying that the service has ended.

The homepage for the official Miiverse website shows this image below basically saying the same thing about the end of Miiverse and also information about how your downloadable post history will be sent to your email if you sent a request.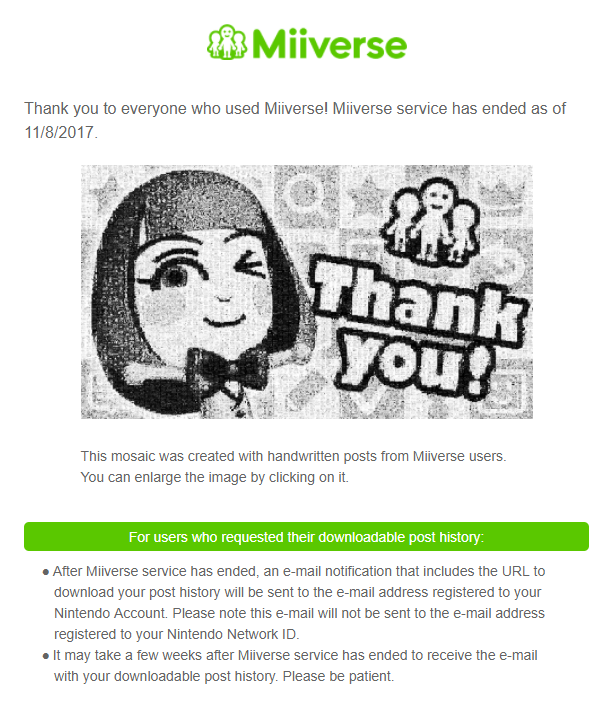 As of right now, Nintendo has no plans for a new social media service on the Switch to replace Miiverse but these last 5 years of Miiverse were something special. Thank you Miiverse and goodbye.
Leave a Reply