Miyamoto on Super Mario Run – origins, consoles still important, bringing Mario to a bigger audience, more
Posted on September 18, 2016 by Brian(@NE_Brian) in News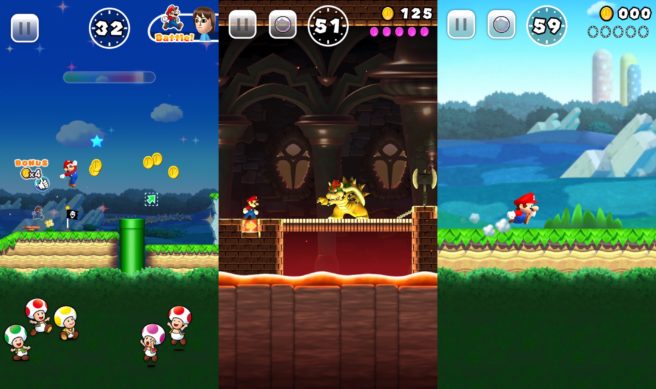 After Nintendo revealed Super Mario Run last week, a bunch of outlets were able to speak with designer Shigeru Miyamoto about the game. Yahoo is one such outlet that now has an interview up.
During the discussion, Miyamoto talked a bit about Super Mario Run's origins and the opportunity of Mario impacting a bigger audience. He also shared a comment about the continued importance of consoles to Nintendo.
Continue on below for notable excerpts from the interview. To read the full talk between Miyamoto and Yahoo, head on over here.
On the origins of Super Mario Run…
"It started when we were working on Miitomo (Nintendo's social game for iOS and Android), or before that when Mr. [Satoru] Iwata (Nintendo's late CEO) was still with the company. Apple invited him to have a conversation about how the two companies could work together and they started working on 'Miitomo' and then this opportunity came up."
On how the timing was right for Mario on mobile…
"Certainly smart devices have their unique benefits: a persistent network connection and an individual account. And so we are looking at smart devices as an option going forward and we have more games in development for smart devices. We are looking at how we can use the unique elements of a smart device and how we can make unique games with those elements."
On how Nintendo will still continue to build its own consoles…
"At Nintendo, we still put a lot of importance of sitting down and playing face to face."
On the Android version…
"One of the reasons we focused on iPhone first was the stability of the platform and being able to get the level of response that we want out of the games. And that's not to say that Android devices don't have the same level of responsiveness. But because there are so many Android devices, trying to engineer the game to work across them all requires quite a lot of time."
On allowing Mario to be experienced by a larger group of players…
"I feel very lucky, because there are a lot of people in Japan making characters and games that become popular in Japan. So I feel fortunate to be able to bring Mario to an audience around the world. And now with the reach of smart devices, we can bring Mario to an entire generation of kids, and hopefully be able to recapture those older players who played when they were younger and remind them how much fun it is to play a Nintendo game."
Leave a Reply