Miyamoto on Super Nintendo World – possible Switch interactivity, non-Mario representation, more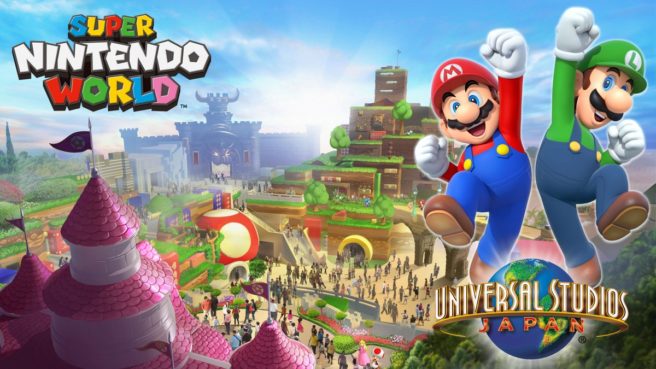 Yesterday, Nintendo and Universal Studios Japan held a special ceremony to announce the official start of construction on Super Nintendo World. 4Gamer shared some comments from Shigeru Miyamoto following the event.
At one point of the interview, Miyamoto touched on possible Switch interactivity at the park. He joked around by saying that he hopes the system will be even more popular in 2020, and thinks it could have a lifespan of longer than five years. According to Miyamoto, they're thinking of potential interactivity between Switch and Super Nintendo World, and preparations are already in place for that. Nintendo is sharing their know-how from past experiences (like the 3DS at the Louvre Museum) and experimentation with Universal Studios and they are both are planning on how to implement the feature.
Elsewhere in the interview, Miyamoto was asked about featuring other Nintendo characters aside from Mario. He noted that it's not called Super Mario World, but rather Super Nintendo World. So you can guess what that means.
For its IP strategy, Nintendo was trying to prepare broader chance for people to interact with the company's characters for young people (including kids). At the same time, Universal Parks & Resorts approached them with this idea. If Nintendo were to do it on its own, they would need to recruit several tens of thousands of people, so they decided it is a great opportunity to collaborate.
Miyamoto also indicated that Nintendo is going to have more of similar type of collaborations, which allows the company to maintain its management scale while securing its quality from now on.
It should be noted that Super Nintendo World won't be just about rides. Nintendo and Universal have plans for restaurants, shops, and even Nintendo-themed shows.
Leave a Reply