Miyamoto says Mario's full name is "Mario Mario"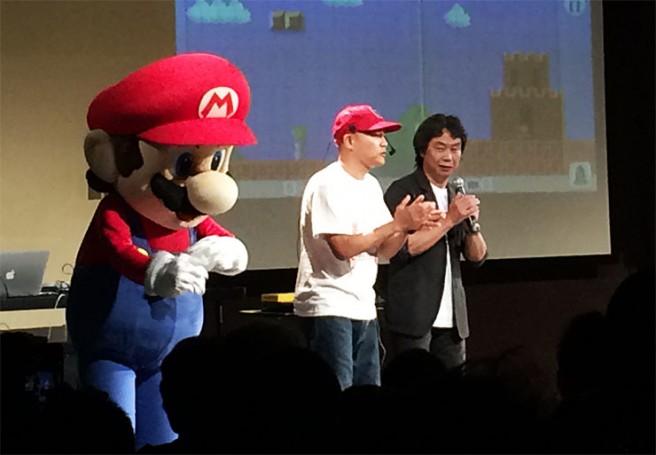 Nintendo's famous plumber simply goes by the name Mario. But did you know that he has a last name as well?
During Japan's 30th anniversary Super Mario Bros. event this past weekend, Shigeru Miyamoto apparently stated that Mario's full name is "Mario Mario". As for Luigi, he's "Luigi Mario". It's sort of like someone named Yamada Yamada having a brother named Itou Yamada.
This news is actually somewhat surprising despite what was shown in the 1993 Super Mario Bros. movie. Here's what Miyamoto told Game Informer about Mario and Luigi's names back in 2012:
"This is an old story, but Hollywood did a film version of the Mario Bros. many years back. There was a scene in the script where they needed a last name for the characters. Somebody suggested that, because they were the Mario Bros., their last name should be Mario. So, they made him "Mario Mario." I heard this and laughed rather loudly. Of course, this was ultimately included in the film. Based on the film, that's [how] their names ended up. But, just like Mickey Mouse doesn't really have a last name, Mario is really just Mario and Luigi is really just Luigi."
There's definitely been some debate as to whether or not Mario has a last name since there have been contradictory comments floating around over the years. I suppose this is what we have to go by now!
Leave a Reply