Monster Hunter 4 Ultimate Jump collaboration quests on the way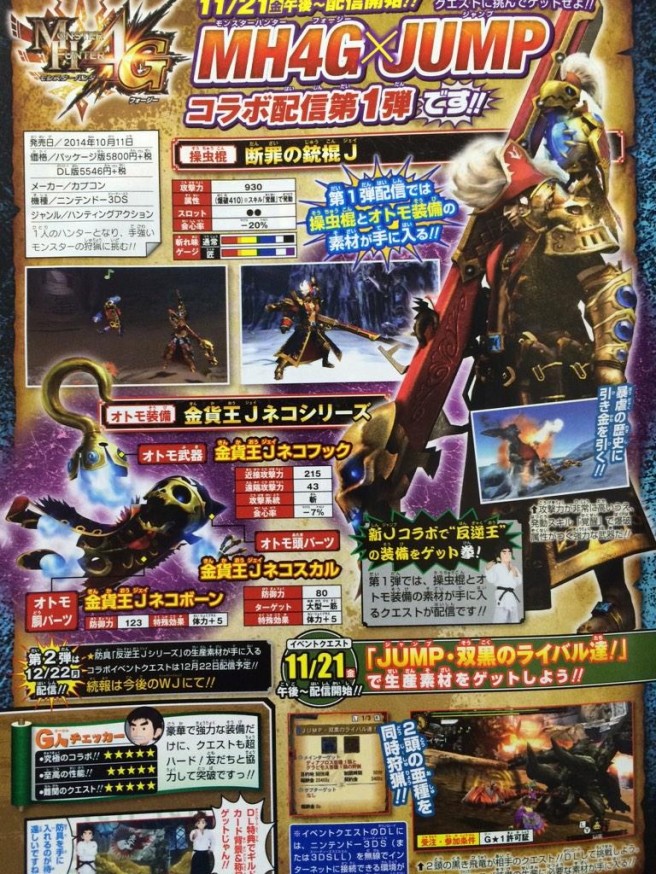 Capcom has two new quests lined up for Monster Hunter 4 Ultimate in collaboration with Jump magazine. The first will arrive on November 21, while the second is slated for December 22.
The first Jump quest roughly translates to "Arrive at the Rival of the Twin Blacks" and it will provide the Insect Glaive's "Gun Mix of Condemnation J". Players will also receive equipment parts for their Felyne, including a new weapon, helmet, and body armor (all can be purchased with the "Gold Coin King J Nekofukku").
Monster Hunter 4 Ultimate's second quest rewards players with the production material "Treason King J Series". More details will be shared in the future.
Leave a Reply