Monster Hunter Stories details cover new modes, StreetPass support, more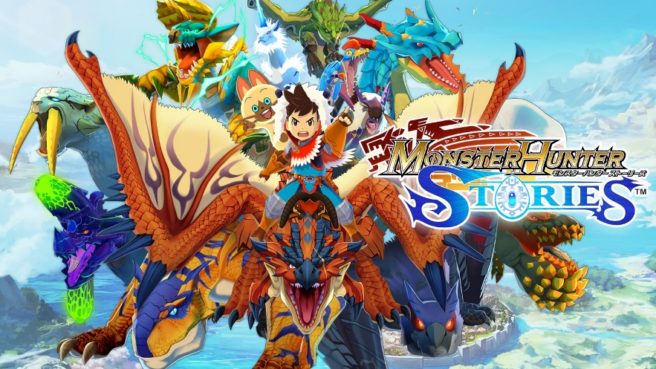 This week's Famitsu contains another article on Monster Hunter Stories. Even though the game isn't too far off, the preview coverage actually provides quite a number of new details. We have plenty of information about modes, StreetPass functionality, and more.
Tournament Mode is is an offline mode where players fight other Riders in a tournament format. There are two categories:
– Normal Tournaments, which can be accessed anytime
– Download Tournaments, which can be obtained as DLC
Tournaments have difficulty classes like bronze and silver. By clearing existing tournaments, you can unlock higher classes.
Famitsu's piece continues by going over the online 1-on-1 versus mode. Both local and internet play are supported here. It's implied that three rules will be available by default, while more special ones for online versus will be added later. The three rules introduced so far are:
– Earnest: Almost no restrictions
– Flat: Levels are made the same for more balanced play
– One Game Match: Decided by just a single round
Up to three Otoman may be brought in a party for online versus.
Some tips on enjoying player-versus-player battles:
1. Utilize the "Managing Party for Versus" menu, which lets you save several party compositions for versus mode
2. Choose the correct weapons and armor in accordance with the party selected
3. Prepare stamps for chatting during versus battles
Next, we have details on the Ability Test Mode. It's a training mode where you can fight against party data obtained from StreetPass or QR codes. The party data can also be sorted by Versus Rank, which measures the party's strength. The biggest merit of Ability Test Mode is that you can enjoy versus anytime you wish, and also there are no rank restrictions like in Tournament Mode.
Moving on to StreetPass, there are couriers at places like Hakumu Village and Girudekaran which will handle the feature. There are three things that can be accessed through the StreetPass Courier:
– Rider Card: Edit your own Rider Card, or receive up to 100 cards where you can view other player's data
– StreetPass Party: Edit your own party, or receive up to 100 parties from other players
– StreetPass Dungeon: Set up your own dungeon, or receive up to 100 dungeons from other players
StreetPass Dungeons can consist of either caves with hidden items, or monster nests. If you're lucky, you can get a StreetPass Dungeon with a rare egg from the story prologue.
Monster Hunter Stories also supports QR codes to read party data from other players as mentioned above, or even obtain bonuses from the official site which will be published at a later date.
Lastly, collaboration news:
1. Kumamoto Prefecture mascot Kumamon
– Nabiru costume: Kumamon's head
– Otoman: Kumazuros
2. Puzzle & Dragons X
– Player costume: Kurenai Goukami armor
– Nabiru costume: Nabiru x Tamazo
– Otoman: Kurenai Goukami
3. Chibi Maruko-chan
– Nabiru costume: Maru-chan's costume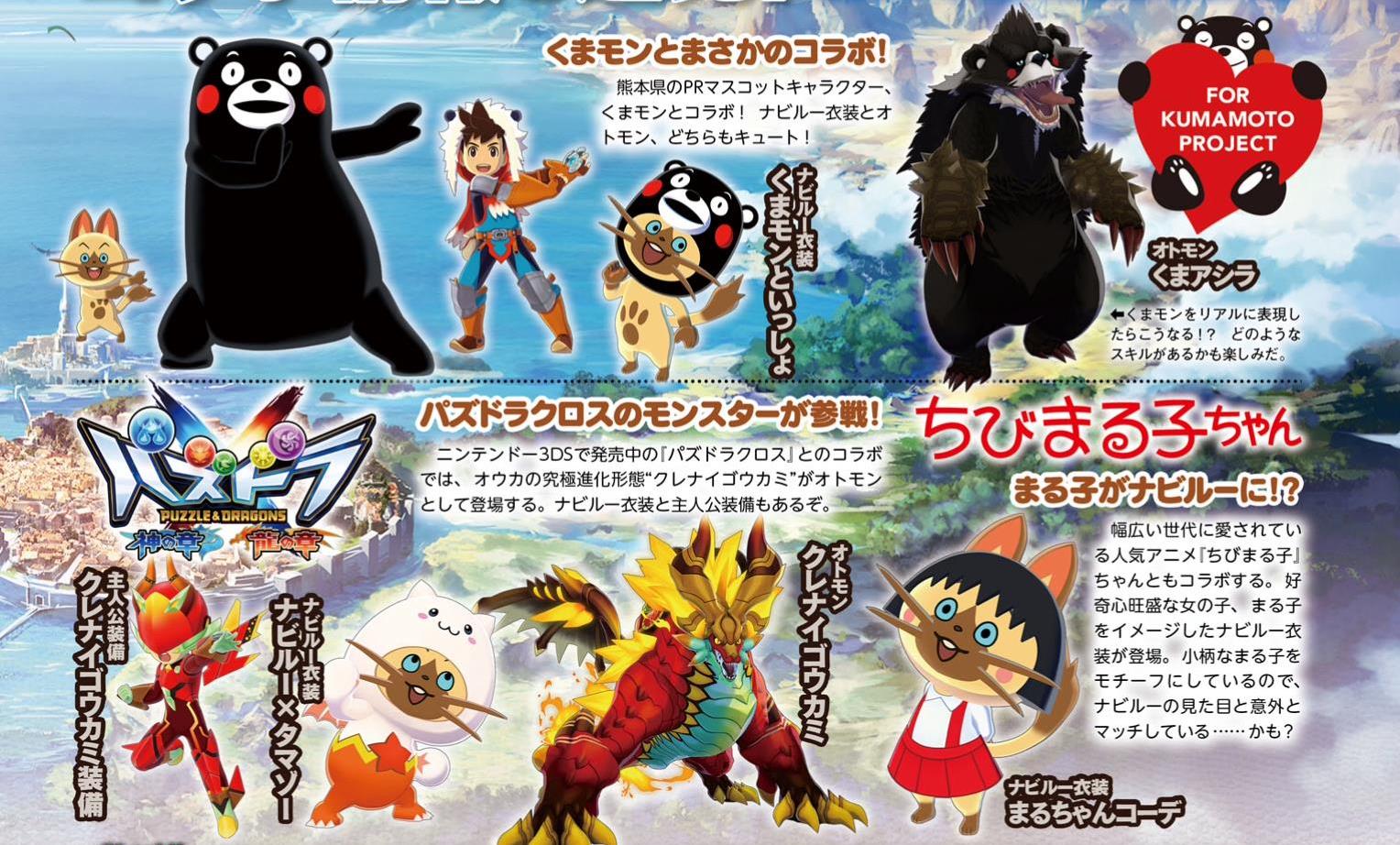 Leave a Reply