Monster Hunter X gets first review in Famitsu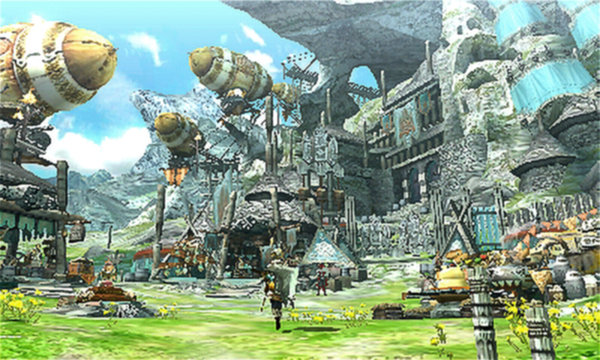 Since Monster Hunter X is only out in Japan at the moment, there aren't a whole lot of reviews floating around for the game. Famitsu did share one in a recent issue, however. Monster Hunter X earned "9's" from four different editors for a total score of 36 out of 40.
Interested in knowing how Famitsu's editors felt about the game? Head past the break for a full translation of the magazine's review.
Reviewer 1 – 9

Hunting on the new maps and hunting the new monsters, plus the added hunting styles to the specific weapons in accordance with the preference of the player, has only made things more fun. The new "Nyanter Mode" is also a lot of fun that adds a lot more to the experience and helps you to collect and add material in the background to be more convenient. The game has become much more accessible, and multiplayer is of course alive, well, and fun.

Reviewer 2 – 9

In addition to the various weapons, "hunting skills" have been added to help feature dedicated actions to each play style, helping us to build our own customized tactics. "Hunting skills" are not just meant for attacking, but also avoidance, and there is also help in recovery, and other good things that spread the width of our hunting. While there is a freshness to the flashy action and new elements, some things have appeared in past versions like the village and fields, but I guess that gives us some nostalgia.

Reviewer 3 – 9

"Nyanter Mode" is absolutely my new favorite element. You don't have to depend on having to spend so much time farming for items and using up so many of your tools, you can just have Tsunyu collect items and not have to worry about it anymore. But dare I say, X is not a large change overall and not so impressive, but of course, multiplayer is stable fun. You can work on your hunting style in addition to your weapons, which increases enjoyment and adds a lot more playtime, more than likely.

Reviewer 4 – 9

The flow of the game is a little rough, and although there is no big change to the series past work, the combination of hunting style and "hunting skills", even for solo play, has really helped make the series fresh again. The extra movement of the hunters personally made me very happy too. There's a great tutorial service now in the game, and even though "Nyanter Mode" is new to the series, it is highly recommended for veterans and beginners.
---
Thanks for making it to the end of this post! If you use any of this translation, please be sure to properly source Nintendo Everything. Please avoid copying its full contents if possible.
Leave a Reply