New Travis Strikes Again: No More Heroes details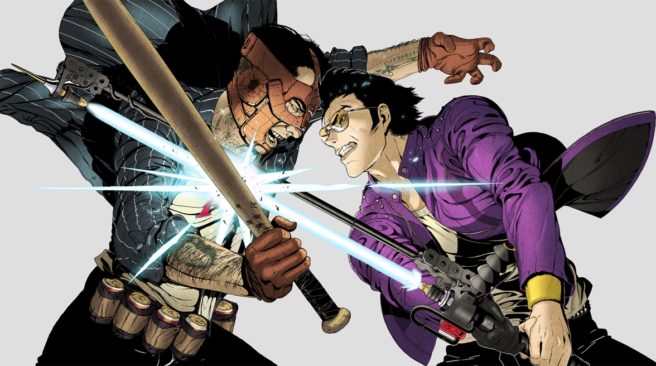 An official press release has been sent out for Travis Strikes Again: No More Heroes, which was unveiled during yesterday's Nindies Showcase. New details are presented in the announcement.
First, in case there was any doubt, Travis Strikes Again is indeed a 3D action title. Travis Touchdown will be wielding his beam katana once again as he takes on waves of enemies, bosses, and Bad Man.
Goichi Suda – otherwise known as Suda51 – will be directing. It's the first time in ten years that he's taking on the role.
Travis Strikes Again: No More Heroes takes place in the remote countryside of the southern US one year after the events of the first game, not No More Heroes 2. Bad Man has come for revenge against Travis, who killed his daughter. While they battle, they're sucked inside the phantom game console, Death Drive Mark II. This was a machine developed by Dr. Juvenile. It's said those who collect and beat all of the six games will have their wishes granted.
Leave a Reply