New Yo-kai Watch Sangokushi details and scans, Yo-kai Watch 3 info in next CoroCoro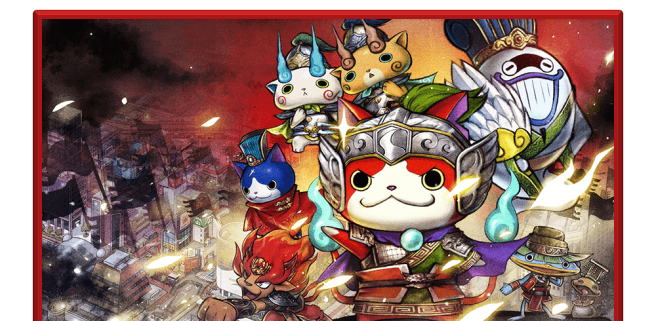 New information about Yo-kai Watch Sangokushi has emerged from this month's issue of CoroCoro. The magazine shares information about the story, characters, and more.
Yo-kai Watch Sangokushi begins as Komasa, Jibanyan, and Whisper visit Nate's school. He comes across a peculiar book that ultimately transports them into an unknown world that has Yo-kai Watch in armor.
Players will be able to select either Jibanyan, Komasan, or USApyon. Your choice is important, as this will effect the beginning of the story as well as the abilities you can use. Orochi, Fubuki-hime, Kyubi, Bakuro, Robonyan, Masamune, and Honobono are also confirmed as characters appearing in Yo-kai Watch Sangokushi.
Those who have purchased previous Yo-kai Watch titles will be eligible for bonuses. For Yo-kai Watch 2, players will receive three Yo-kai. If you have Busters, two Yo-kai will be provided.
Finally, a word on Yo-kai Watch 3. CoroCoro will have brand new details about the game in its next issue.
Leave a Reply