Nintendo explains why Super Mario Odyssey ditches the lives system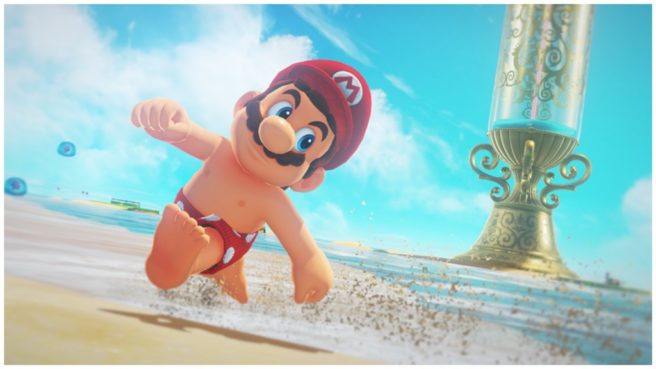 Super Mario Odyssey makes a major change to a core gameplay element of the series. Lives are now completely gone. When you die in Super Mario Odyssey, you lose coins instead.
This ties in with another element of Super Mario Odyssey. Players can use coins to purchase all sorts of outfits and hats, including a wetsuit, Mario's look in Mario Maker, and even a golfer's uniform resembling what he wore in NES Open Tournament Golf.
As part of a feature in this month's Game Informer, director Kenta Motokura explained why Nintendo ended up ditching the lives system. Here's what he shared on the topic:
"We thought about how a lives system would work in this kind of broad, exploration-focused game. In this sort of game, there would be a lot of different restart points. We decided not to use the lives system because it was not an element that was absolutely necessary. We also thought that it would affect some users' desire to play because, while users who are good at the game would rarely see the (game over) screen that comes up when Mario runs out of lives, inexperienced users would probably end up seeing it frequently."
Motokura added losing coins isn't exactly the same as losing lives. However, "we believe that it does function as a new type of penalty," he said.
Leave a Reply