Nintendo shows early concepts and designs for Zelda: Breath of the Wild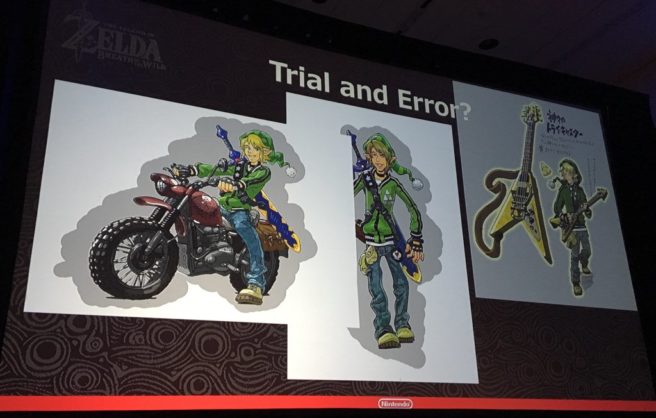 The Legend of Zelda: Breath of the Wild went through an interesting trial and error process to say the least. During a panel at GDC today, some of the game's developers revealed some of the early ideas thrown around.
For one thing, Nintendo was toying around with "Hyrule Wars" and an idea in which aliens are seemingly invading. We also get a look at some… interesting designs for Link.
Nintendo tweeted out the images from the GDC panel:
Before there was #Zelda: Breath of the Wild there was.. Hyrule Wars? And an alien attack!? The early concepts were definitely wild. pic.twitter.com/0vNYFvtrsQ

— Nintendo of America (@NintendoAmerica) March 1, 2017
Link himself went through some trial and error. Meet Biker Link, Tracksuit Link and Musician Link. Tag yourself, #Zelda fans! pic.twitter.com/l2OLxZs4TV

— Nintendo of America (@NintendoAmerica) March 1, 2017
Leave a Reply