Pokken Tournament update files include references to Scizor, Darkrai and Empoleon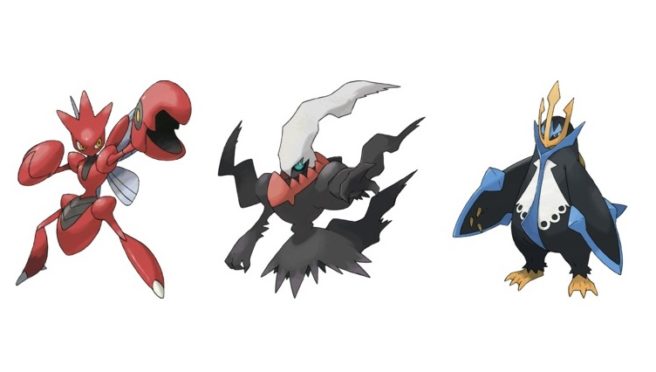 Pokken Tournament received a new update last night, bringing the game up to version 1.3. Some people have since been poking through the files to see if there's anything interesting hidden away.
Reddit user BananaMuffinFrenzy did manage to come across some potentially interesting things. First, the inclusion of a "evt_sphit_Scizor" file was found. There were also a few other noteworthy files:
btlseq_en.drp\evt_395_iwakudaki_hit
btlseq_en.drp\evt_491_darkhole_throw_catch
btlseq_en.drp\evt_491_darkpulse_hit
btlseq_en.drp\evt_491_darkpulse_hold_hit
btlseq_en.drp\evt_491_exATK_hit
Empoleon is 395 in the Pokedex, and "Iwakudaki" is Rock Smash. Darkrai is 491 in the Pokedex, and can use Dark Pulse and Dark Void (Dark Hole in Japanese).
These findings have people speculating about Scizor, Empoleon, and Darkrai being added to Pokken Tournament. It remains to be seen what will actually happen in the future, however.
Leave a Reply