Project X Zone 2 gets first review in Famitsu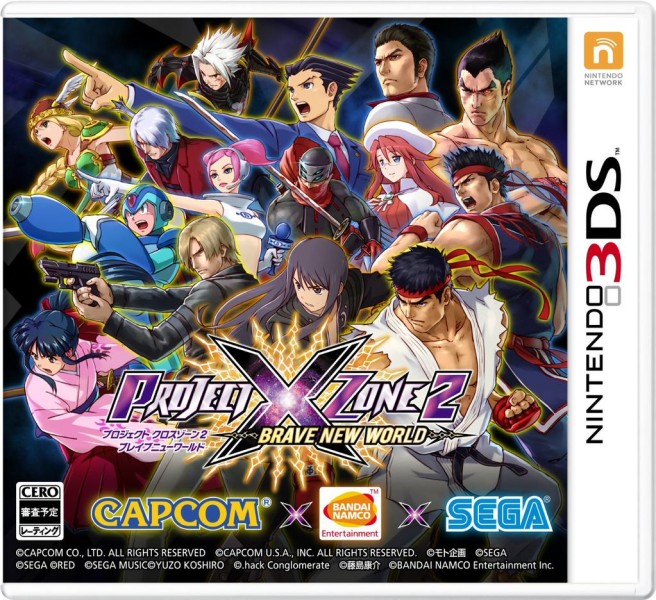 Project X Zone 2 won't be out in the west until February of next year, but the game did recently come out in Japan. And of course, Famitsu made sure to publish a review of the title in one of its recent issues.
Across the board, Project X Zone 2 received scores of "8" from four different editors. For a full translation of their comments, head past the break.
Reviewer 1 – 8

The star-studded cast of characters from three different companies is very festive, and to have an original story and fantastic soundtrack during the exhilarating battles on top of this just really shows how well this game was produced. I was smiling during the story portions and dialog, and it's interesting how this has become irresistible content for fans. It's a great variety of original content that brings us into a fun world, and I enjoyed this one more than the last.

Reviewer 2 – 8

All of the characters who are co-starring are exciting to watch and rich in content, and I was smiling all throughout the great story. Negotiations and cutting in options have been added to the battle system. Combat is repetitive, so even inexperienced players will eventually figure out how to play. The battles and tempo of the game are great, and pulling off exhilerating combos with the characters is fun. They've definitely improved from the last, strengthening in simple operations and telling a better story.

Reviewer 3 – 8

The impression was that every aspect of the game was going to be powered up, but I don't sense a significant change from before. Event scenes have increased tremendously, and I can enjoy plenty of interesting characters. You can tell they reproduced from the original with extra detail, with conversations happening frequently in battle. The controls are also very simple and easy to use, the tempo is smooth, and the action is crisp and powerful. I was really fascinated with the tone.

Reviewer 4 – 8

Things like built-in animation and voice, the soundtrack, elaborate battle direction, and how it's fun to watch, coupled with a non-specific play feeling, the good tempo, and feeling of exhilaration is outstanding. The different characters and their points of view makes the story very lively, and there's also a lot of value for fans of the original, who I think will be grinning the whole time. The game system is easy to play and easy to understand, but there is a complexity that comes from a large number of characters. Difficulty is considerably lower in my experience.
---
Thanks for making it to the end of this post! If you use any of this translation, please be sure to properly source Nintendo Everything. Please avoid copying its full contents if possible.
Leave a Reply