Puyo Puyo Chronicle: details on the story and characters + new screenshots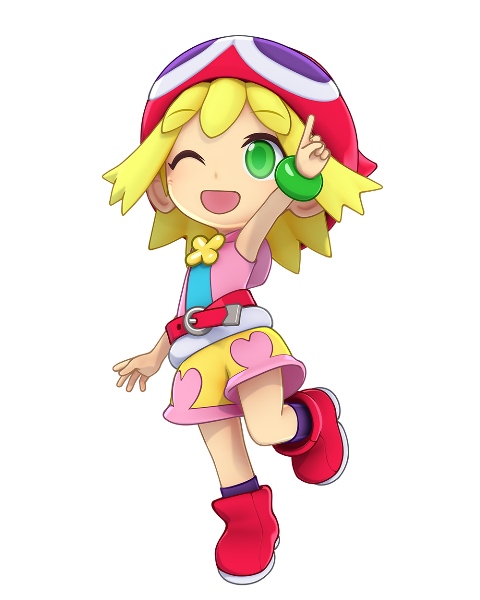 The latest entry in the Puyo Puyo series, Puyo Puyo Chronicle, was recently announced in Japan. Today, SEGA published some details on the game's story and characters.
Arle and Carbunble's day-to-day life in Primp Town is suddenly interrupted when a mysterious book falls from the sky that transports the two of them to a strange new world. Together with a girl called Allie, Arle and Carbuncle go on a journey through that new world to find a way back to their own.
Allie calls Arle a hero – the reason for that is that a prophecy exists in that world which speaks of a girl with a ponytail wearing a white and blue-colored outfit, accompanied by a yellow creature who one day arrive from another world to save this one. Of course, this pretty much exactly applies to Arle and Carbuncle.
On their journey, the three of them venture into a place called Grimp Forest where there is supposedly a girl wearing a Puyo on her head. That girl turns out to be Amitie – who, like Arle and Carbuncle, is from Primp Town and who is not supposed to be in this strange new world. Draco Centaur, Arle's rival, is also encountered by the group and joins them after being defeated – it seems like there are several familiar faces in this new world.
Finally, take a look at some new screenshots:
Leave a Reply