Reggie stopping by YouTube Live at E3 tomorrow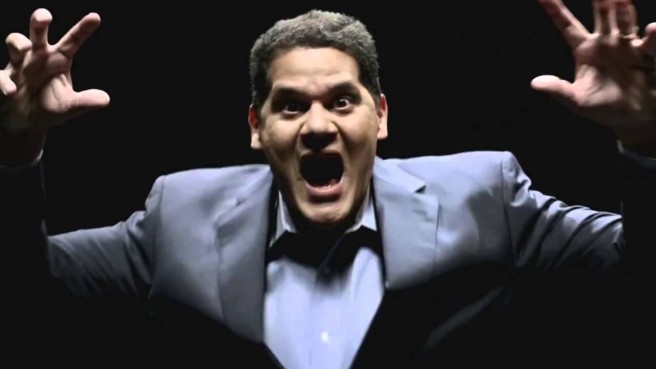 YouTube Live at E3 is kicking off its festivities tomorrow. Hours of conferences, gameplay previews, and more will be shown. The Game Awards boss Geoff Keighley will be hosting the proceedings.
Towards the end of tomorrow's stream, Nintendo of America Reggie Fils-Aime will be stopping by. The program note mentions, "Geoff and Reggie are reunited live on the YouTube Live at E3 stage for an epic head-to-head battle in ARMS, as Reggie previews Nintendo's activities for E3 2017."
Reggie will be on the program at the following times (roughly):
– 5 PM PT – 6 PM PT
– 8 PM ET – 9 PM ET
– 1 AM in the UK – 2 AM in the UK
– 2 AM in Europe – 3 AM in Europe
Other than the Reggie session tomorrow, there are two other slots you may want to keep an eye on for Monday. YouTube Live at E3 will apparently have an "exclusive new look" at both Sonic Forces and Sonic Mania. Then later in the day, LEGO Marvel Super Heroes 2 will be show.
Those sessions are as follows (rough times):
Sonic Forces / Sonic Mania
– 2:15 PM PT – 3 PM PT
– 5:15 PM ET – 6 PM ET
– 10:15 PM in the UK – 11 PM in the UK
– 11:15 PM in the UK – 12 AM in Europe (Tuesday)
LEGO Marvel Super Heroes 2
– 4 PM PT – 5 PM PT
– 7 PM ET – 8 PM ET
– 12 AM in the UK (Tuesday) – 1 AM in the UK (Tuesday)
– 1 AM in Europe (Tuesday) – 2 AM in Europe (Tuesday)
Leave a Reply