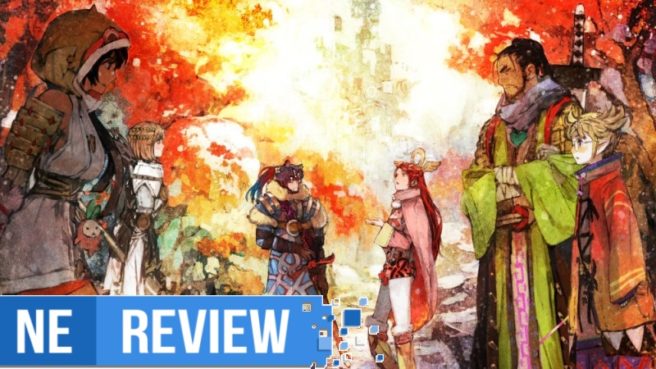 As you wait throughout your battle, your ATB gauge will begin to grow, and once it's at max capacity, you can choose to attack. However, if the player decides to wait, a spherical orb to the right of that begins to fill up. This can go up to three charges, and each of these charges allows for a chance at a passive ability being unlocked. Sometimes you'll be nullified of all status effects, others will increase critical chances, among others. These can all be assorted to your liking for each character in your party by the equipment you wear, as well as a myriad of items that each come with their own buff and effect.
Alongside that are Techs, which will consume your MP. Each Tech seems reasonable in the amount of MP they use, so I never felt like I was in a situation I couldn't get out of thanks to a lack of MP, but you also shouldn't spam these simply because you have them. Yes, they're typically stronger moves, but using something like a Cyclone – a move where you can hit multiple enemies and cause heavy knockback to give some breathing room – when there's only one enemy just wouldn't make sense. It's good to conserve at times like that, especially when you're far away from a town or haven't come across a save portal yet or won't be able to leave a particular section to go to the overworld to save.
Alongside these Techs – which are also customizable through items that are attuned for each character – are Combos. These Combos make for very powerful attacks in which you have the ability to combine Techs with another party member and unleash a new, more powerful attack on an enemy. This makes for an extremely unique playstyle that is tailored for the player, rather than automatically picking up a better weapon just because you're farther along into a game. Chests are spread sporadically throughout I Am Setsuna, and a lot of these are locked and will require you to come back at a later time to unlock them at your leisure. The game has rather a lot of stuff hidden though it may not seem like it, and makes it great for your down time where you want to go back and look for treasures you may have potentially missed, sometimes being rewarded with items that will undoubtedly help you progress further when you've come across a bit of hurdle.
For all it's worth, I Am Setsuna is a time machine done right, bringing the nostalgia with it for gamers of the 90's while being a great introductory course for newer gamers looking to get familiar with a bit of history. The characters that you meet and join throughout the game are all likeable and will inevitably feel a close connection to by the end of it all.
For those a little more skilled with these types of games, you're looking at a solid 15-20 hour experience that provides a return to form in the utmost respect it can do it in. Tokyo RPG Factory has crafted a wonderful new experience that's not only a great homage, but a perfect fit for the Switch and its ability to be played on the TV and in handheld mode. Handheld mode feels great for this type of game, and those of us that were let down by I Am Setsuna getting the PS Vita version nixed while the PS4 and PC versions got localized last year, we can finally play in portable mode in all its glory, while having the option to view its beauty on a grander scale on a television should one so choose. Sure, the lack of 60 frames per second in the Switch version compared to its counterparts may irk some, but ultimately you're getting a solid experience throughout without any hiccups or lack of graphical parity.
---
The Verdict

---
The beautiful thing about I Am Setsuna is its execution in purity and respect for a genre and time that once was. From the piano-driven score to the pastel-like art direction, to the somber atmosphere and beyond, I Am Setsuna is a classy reimagining that excels in just about everything it delivers and strives to remind and reinvent. The story is gripping, the characters compelling, and your journey throughout the snow-filled lands is a sight to behold. Though at times it may feel repetitive due to repeated enemies or constant snow everywhere, it makes the world feel whole and your ability to get familiar to your surroundings while constantly finding new things to discover makes it accessible while also retaining its wonder. For those that have been itching for more RPGs that would go back to their intricate simplicity yet rewarding nature, I Am Setsuna is here to accomplish that. Fans of games such Bravely Default, Chrono Trigger, Final Fantasy, Golden Sun, more recent titles such as Child of Light, and much more will have a lot to love and look forward to. Especially now that a game of this nature has its ability to be played comfortably in a handheld in the west since the Vita version of the game never came this way, there's no better time to play I Am Setsuna and fall in love all over again.
---
I Am Setsuna review copy provided by Square Enix for the purposes of this review.
Leave a Reply