Rumor: Mario & Raving Rabbids crossover RPG will be a Switch launch title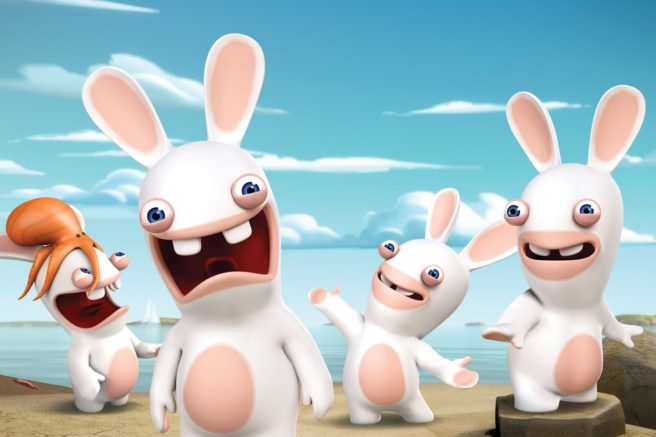 Laura Kate Dale of Let's Play Video Games has once again come forward with another Switch rumor/leak – and this time, it's a wild one. According to her sources at both Ubisoft and Nintendo, Ubisoft is developing a Mario & Raving Rabbids crossover turn-based RPG, which will be one of the Switch's launch titles.
Apparently, the working title is "Mario RPG: Invasion of the Rabbids" and, while Ubisoft is the main developer, Nintendo is overseeing the development to ensure proper use of the Mario IP. As the working title implies, the game will be about an invasion of the Mushroom Kingdom by various Rabbids characters. A new Bowser form based on the design of the Rabbids will apparently be a recurring boss character. The core party will apparently feature various minor characters from the Mario universe, with a particular focus on Yoshi, alongside a playable Rabbid. There will be cameo appearances from some of the more major Mario characters.
The game will have a quick save feature to ensure that saving on short notice is possible in case the battery of the Switch is running low. Additionally, the Joy Cons will vibrate to imply that Rabbids are jumping into them from the TV or the screen on the Switch, and vice-versa. Supposedly, the idea is that the Switch itself is "infested" with Rabbids and that they could interfere with the gameplay at any time.
Apparently, this crossover title will be one of the main titles shown off by Nintendo at the Switch presentation in January, and it will also be playable at the event in Tokyo.
As always, take any rumors with a grain of salt, although Laura Kate Dale has proven herself to be quite reliably in the past. What are your thoughts on this? It's a crazy idea, sure, but do you think a Mario and Raving Rabbids crossover RPG could work?
Leave a Reply