Update: Restock rumored for summer – Rumor: Meta Knight amiibo discontinued at Best Buy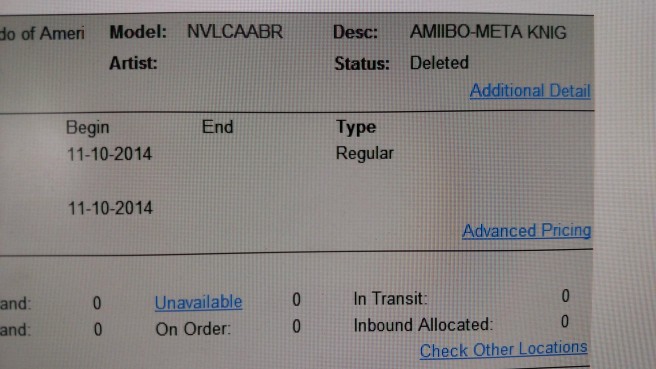 Update: Double rumor! There's now speculation that Meta Knight will return sometime this summer at Best Buy. A corporate-level employee at the retailer has apparently said that the restock will be happening, but a date hasn't been shared yet.
---
The Meta Knight amiibo appears to have been discontinued at Best Buy.
On Saturday, Best Buy listed the figure as "Active". But today, that changed to "Deleted". Because items tend to stay "Deleted" once they've reached that status, the assumption is that Meta Knight won't be returning to Best Buy in the future.
We'll let you know if we hear anything official about the Meta Knight amiibo going forward.
Leave a Reply