Rumor: Sonic Boom: Fire & Ice now slated for Fall 2016, Mario & Sonic Wii U in June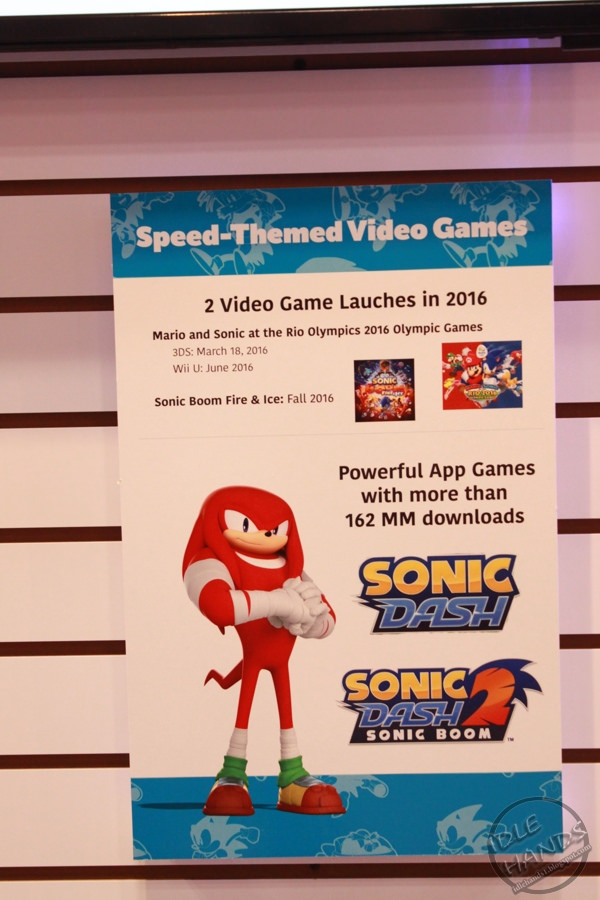 Sonic Boom: Fire & Ice was originally slated for Fall 2015. Last September though, SEGA ended up pushing the game back to sometime this year. We've yet to receive any news updates since then.
A photo taken at Tomy's booth from the New York Toy Fair may have revealed an updated release window. If what's mentioned by the toy manufacturer is accurate, we won't be seeing Fire & Ice until sometime this fall.
That's not all though. Mario & Sonic at the Rio 2016 Olympic Games on Wii U is rumored for June. And for those interested in the Sonic Boom cartoon, that's apparently set to return this fall as well.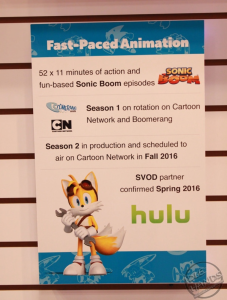 Leave a Reply