Runbow heading to 3DS, seeing retail release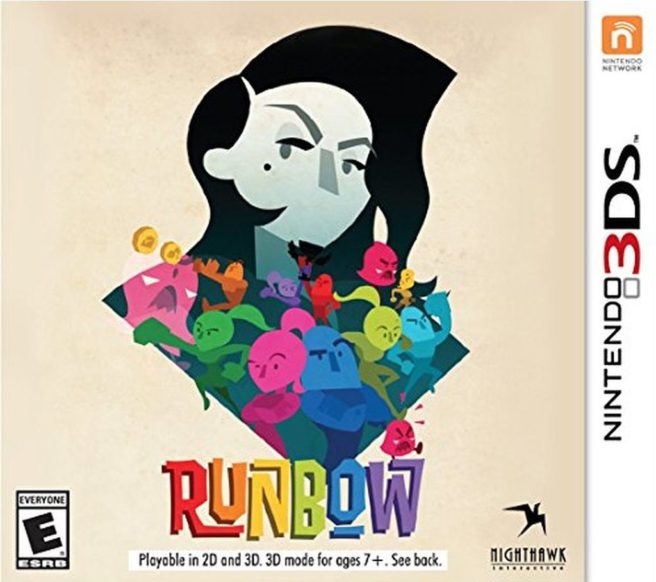 Update: Here's a statement from 13AM Games about the Amazon listings – we'll have to see what comes from this:
We're happy that people are excited about the possibility of a 3DS and retail version of Runbow, but we have to make it clear that this leak is not from 13AM Games and unfortunately contains some misinformation. I wish I could elaborate, but all I can say at this point is that we hope everyone can tune in to E3 this year where 13AM Games will be making some cool new Runbow announcements!
Thanks for the passion and the excitement – Runbow fans are the best.
---
The Wii U-exclusive indie hit Runbow is soon heading to a new Nintendo platform. Amazon has a listing up for Runbow on 3DS, which will be published by Nighthawk Interactive on September 6. It'll be priced at $29.99.
Here's a description from Amazon's listing:
The Runbow Deluxe Edition includes the critically acclaimed Wii U party game with all the DLC. New DLC includes new levels, costumes/ characters, game modes and more! Runbow is a fast, frantic game for 1-9 players that will keep you running back for more. The world changes with each swipe of the background, so you'll have to stay on your toes as platforms and obstacles disappear. If you can't see something, it doesn't exist. Play with up to 9 friends locally or online. With hundreds of levels, dozens of costumes, and more indie guest characters than you can handle, you better get ready to Runbow!
13AM Games has talked about potential interest in having Runbow on 3DS, but this is the first confirmation we have that it's actually happening. The fact that a retail release is in the works makes it all the more interesting!
Leave a Reply