Sonic Forces – three gameplay styles, new engine, more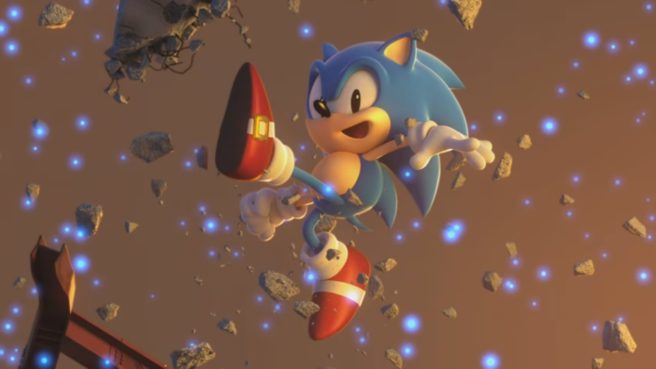 It's been a long wait for actual details on Sonic Forces, formally known as Project Sonic 2017. SEGA finally lifted the curtain at a SXSW panel today by sharing a bit of gameplay and details.
Sonic Team head Takashi Iizuka called Sonic Forces an "evolution of Sonic Colors and Sonic Generations". New concepts will be included. Three unique gameplay styles are planned, one of which was shown in the footage – modern Sonic.
Also mentioned is that a brand new engine is being used called Hedgehog Engine 2. Nothing is being thrown out, as the team took the old engine, evolved it, and turned it into something new.
SEGA has taken a lot of visual elements from past games and are going further with them. Global illumination, physical rendering, and other new enhancements and mechanics are being included. Forces will also be able to better shown lighting reflecting on items and water. Since Sonic is a quick game, Sonic Team needed to make sure it looks good while quickly going through levels.
Sonic Forces will be very true to Sonic games from the team behind Colors and Generations. Platforming is said to be important as is the high-speed gameplay of Modern Sonic. Different paths / routes will be scattered throughout the levels. Additionally, Wisps are back and it sounds like they increase Sonic's boost gauge.
And once again, Classic Sonic is confirmed. That's the second unique gameplay style. The third style will be discussed in the coming months.
As one final note, Tomoya Ohtani is on board to work on Sonic Forces' music.
Leave a Reply