Square Enix celebrates the holidays with some new Bravely Default art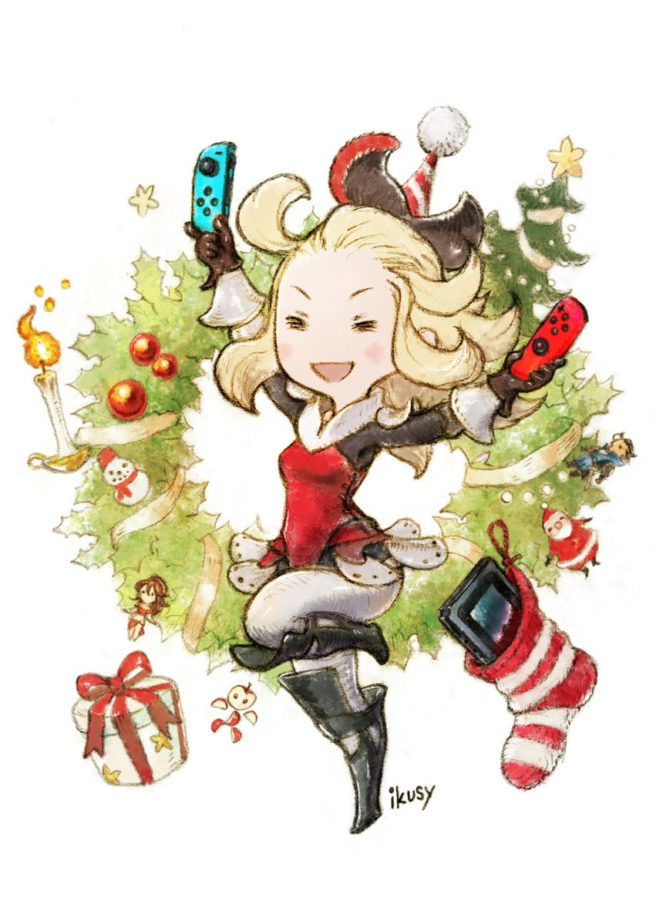 The holidays are here, the Square Enix is celebrating in style. New art was shared on the official Japanese Bravely Default Twitter account today, posted above.
Naturally, fans are already starting to speculate that the Bravely series could be appearing on Switch. We do see Edea Lee with Joy-Con in her hands after all. And perhaps the idea isn't entirely crazy. After PlatinumGames posted some Bayonetta-themed art during the summer, Bayonetta 1 and 2 were announced for Switch at The Game Awards earlier this month. But for now, the Bravely games coming to Switch is merely speculation.
Leave a Reply