Super Mario Maker adds NES Remix course, unlocks Frog Mario costume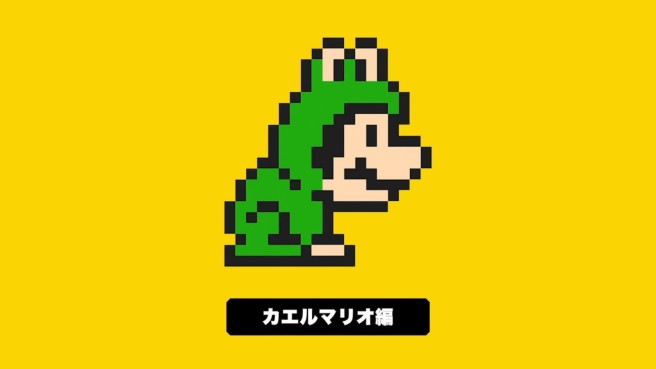 Super Mario Maker has added another official level from Nintendo in Event Course titled "NES Remix". Upon completion, players can unlock the Frog Mario costume. You can see the new outfit in action below.
Here's an overview of NES Remix:
"Become the world's greatest NES master! In the NES Remix series, a variety of classic Nintendo Entertainment System games are given a new lease on life. This course gives you a taste of the Remix Stages from that series, where you can play old games with a new twist! Enjoy rushing ahead with a Super Star or experiencing a course in reverse!"
Thanks to Kirbymania for the tip.
Leave a Reply