Super Mario Odyssey director says there's a purpose behind having Mario in New Donk City's realistic environment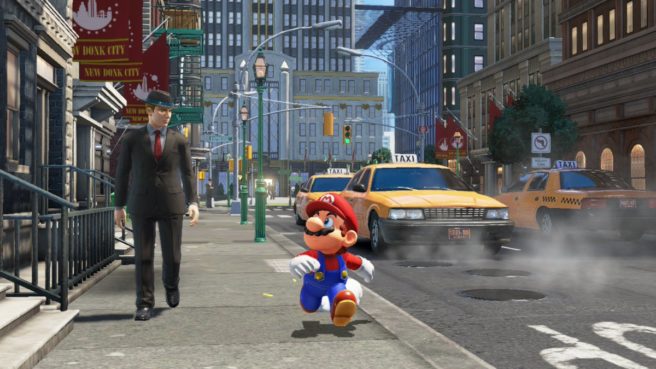 The very first thing we ever saw from Super Mario Odyssey was New Donk City. And it's no ordinary city: Mario is running and jumping around with realistic people around him.
The concept of New Donk City may seem strange for a Mario title, but there was a purpose behind it. Director Kenta Motokura explained to Game Informer this month why it made sense for players to be interacting with a more realistic city.
He told the magazine:
"I thought that we needed a scale that was easy to understand. Users will wonder how high Mario can jump and how far he can fall. We thought that it would be easier for users to understand and relate to the world in which they actually live. Mario is a strong enough character that he fits in just fine in a realistic environment."
New Donk City is just one of many areas you'll visit in Super Mario Odyssey. Other worlds in the game are more in line with past Mario titles, but you'll find an interesting variety across the various kingdoms.
Leave a Reply