Walmart confirms Super NES Classic Edition pre-orders opened "due to a technical glitch", cancelling orders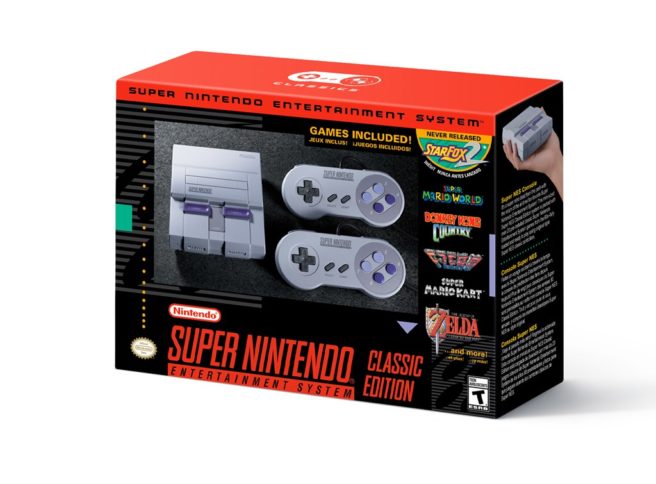 We finally have an official understanding as to what happened with the Super NES Classic Edition pre-orders on Walmart's site last Friday. Unfortunately, the retailer is just now sending out emails stating that reservations were open "due to a technical glitch". It seems that all orders are being cancelled.
Here's an excerpt from a Walmart order email we received:
Thank you for your interest in the Super Nintendo Entertainment System – Classic Edition. As you are aware, this is a highly sought after console that will launch later this fall.

Unfortunately, due to a technical glitch, the Super Nintendo Classic Edition was mistakenly made available last Friday evening ahead of the official release date. We, regrettably, will have to cancel this item on your order. We know that this is incredibly disappointing to you, and we're truly sorry for this mistake.

In regards to the cancellation of this item, if you paid by credit card, your card has not been charged. Any authorization holds placed on your account will automatically expire in accordance with the card issuer's policy. If you paid through PayPal or with a gift card, your payment will be refunded when the order is cancelled.

The official launch date for this item is 9/29, please check the product page on Walmart.com prior to that date for any updates.

I do hope you'll give us another chance to earn back your business.
Walmart definitely dropped the ball on this one, but sadly, there's not much that can be done. We'll still be on the lookout for any pre-orders that take place before the Super NES Classic Edition launches at the end of September.
Leave a Reply