Xenoblade Chronicles X Special Edition's soundtrack has buggy DRM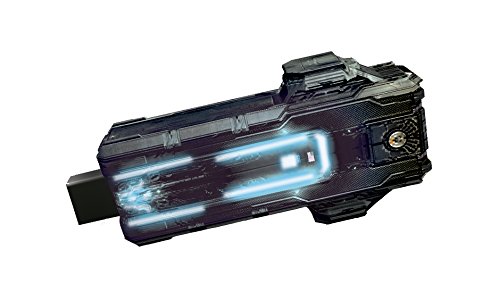 Just a few hours ago, we brought up some of the problems with the Xenoblade Chronicles X Special Edition – specifically the USB drive. This is where the included ten music tracks can be found. To actually access them, you'll need to start up the "Soundtrack" executable file, which is essentially digital rights managements from Kakasoft. It's not possible to easily access the music files through normal means (you'll need to use a different program to extract them).
Unfortunately, it seems as though there are also issues with the implementation of Kakasoft's program. Reddit user CSFFlame discovered that when booting it up, it "mounts the encrypted folder on the Y drive, then edits the group policy for your computer to block system access to the drive, then edits the registry to hide the drive." These modifications are not reverted, so it's impossible to use the drive unless you change things back yourself. This can be a problem in business environments which use drive letters at the end of the alphabet (via Reddit's WillAdams), so it might not be the best idea to try listening to Xenoblade Chronicles X's music at work.
There is good news though! CSFFlame successfully discovered a way to restore things to the way they were originally on Win7x64, which will hopefully come in handy to at least some of you. Note that this shouldn't be a problem for Mac or Linux users since the soundtrack is incompatible with these devices.
Head past the break for CSFFlame's instructions – follow them at your own risk!
To revert (for Win7x64):

1) (Gain access to Y again) Use gpedit.msc and set this to disabled then back to not configured (you can't see what it did and it says "not configured" because it did it in the registry only):https://technet.microsoft.com/en-us/library/cc978514.aspx

2) Unhide Y

Use regedit and delete this key (or set it to 0, but it doesn't exist by default):

If you're curious what it did, look here: http://www.pctools.com/guides/registry/detail/148/

It's a bitmask, and it hides the Y drive.
Leave a Reply