Yo-kai Watch Busters' free update detailed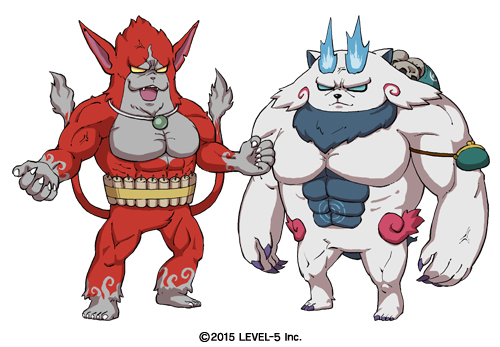 Based on some information that was recently distributed, it was thought that Level-5 would be releasing a third version of Yo-kai Watch Busters in Japan similar to Yo-kai Watch 2: Shinuchi. However, this isn't actually so. Level-5 will instead just be making a free update available on December 12 known as "Moon Rabbit Team".
The Moon Rabbit Team update adds new yo-kai (B-USApyon, Red J, Mighty Dog, Onigama and Onigumo), new big bosses (Robonyan 3000, Kakuseihinokami, and Captain Thunder), and movie characters (Enma Daiou, Nurarihyon, and Fuu2). Level-5 also suggested that there will be some sort of benefit for those who own both versions of Yo-kai Watch Busters.
Take a look at some screenshots and art of the upcoming update below.
Leave a Reply