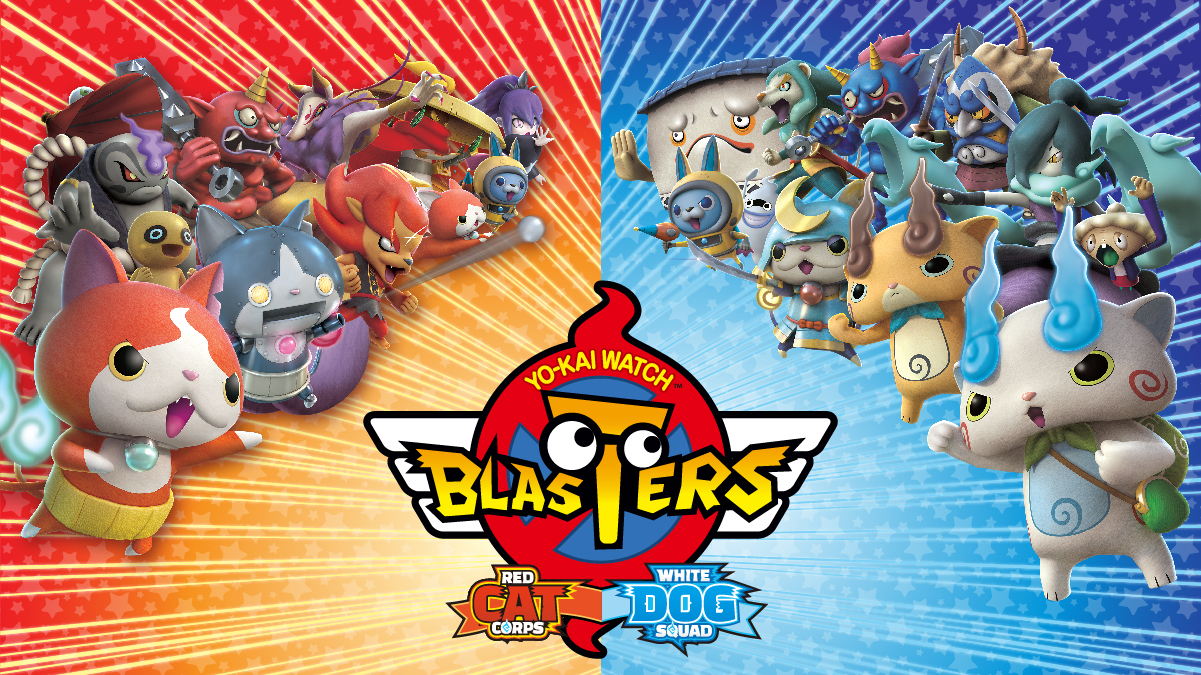 Yo-kai Watch Blasters is finally making its western debut next month. To prepare for launch, Nintendo has started pre-loading for the digital version.
Yo-kai Watch Blasters: Red Cat Corps takes up 13,653 blocks of space, which amounts to 1.67GB. You'll need 13,656 blocks – again 1.67GB – for the White Dog Squad version.
Nintendo will publish Yo-kai Watch Blasters in the west on September 7.
Source: 3DS eShop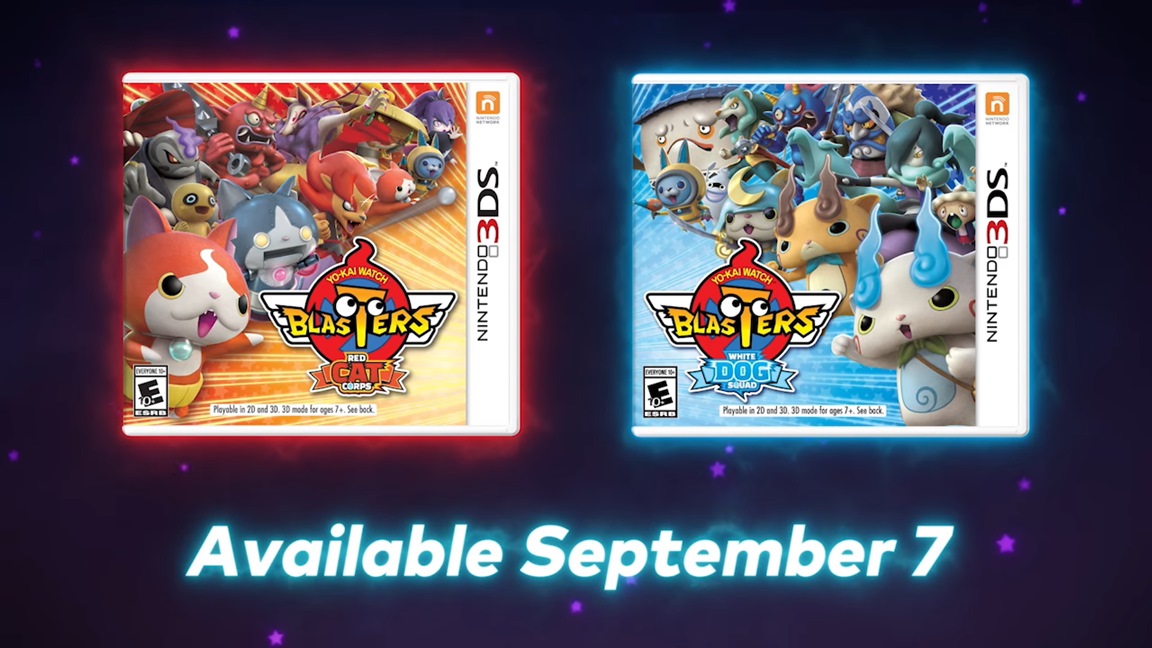 More English gameplay is in for Yo-kai Watch Blasters, this time showing off multiplayer. Get a look at the footage below.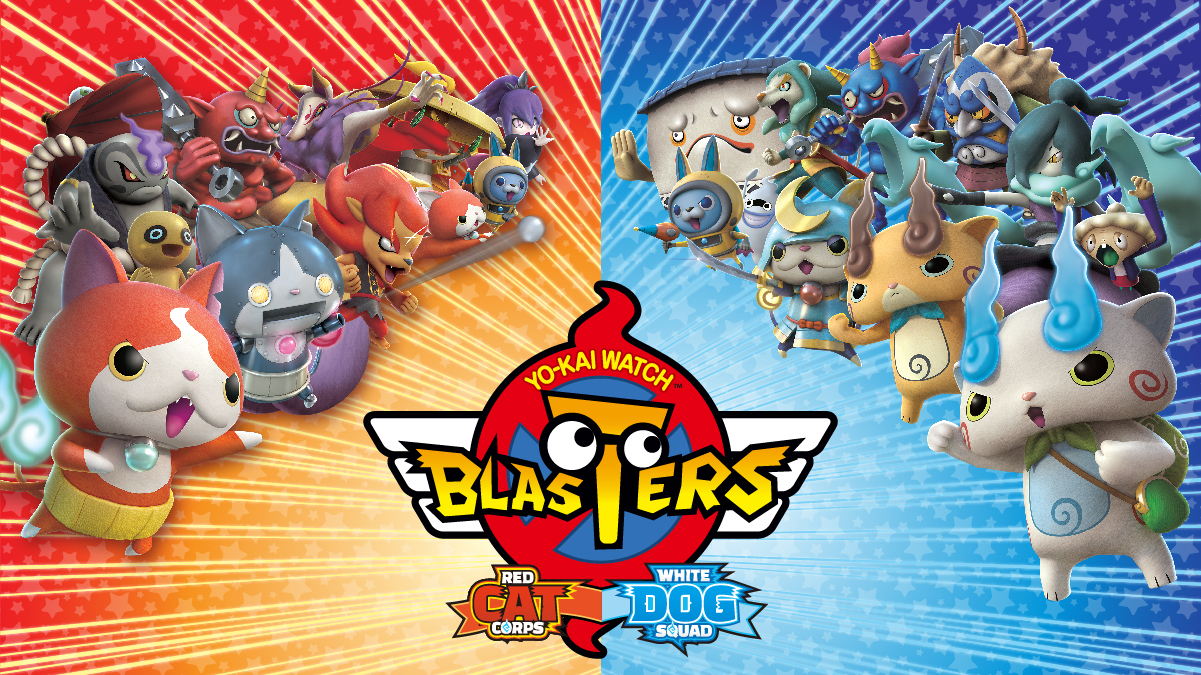 IGN posted a video showing off brand new English gameplay from Yo-kai Watch Blasters. Have a look at eight minutes of footage below.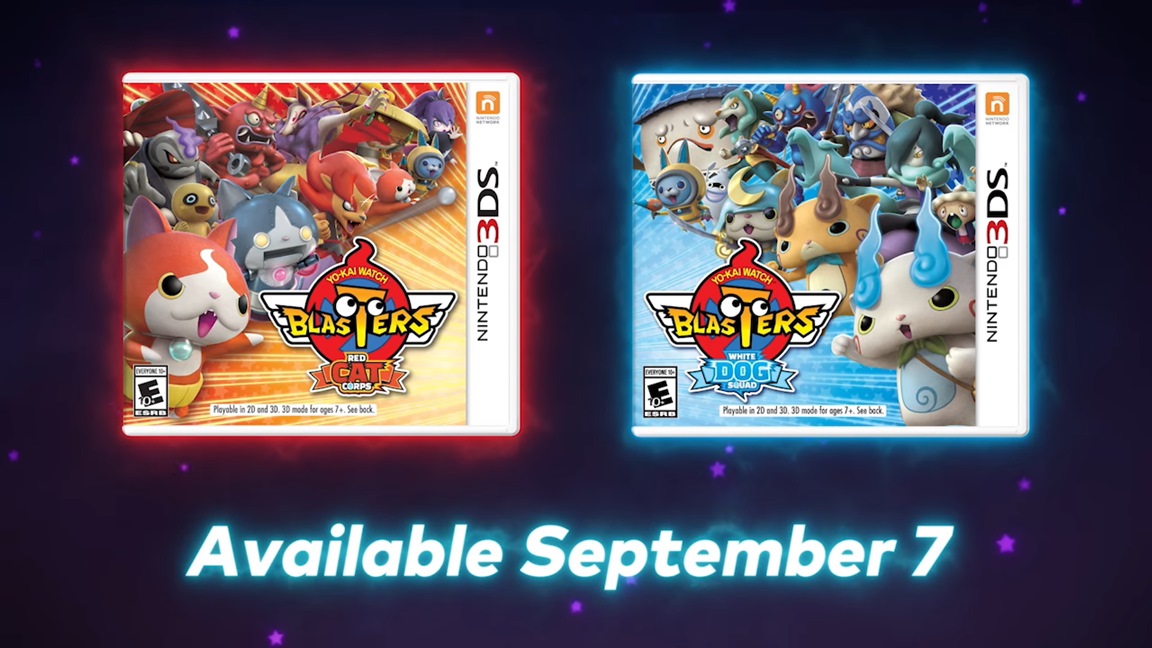 Yo-kai Watch Busters is finally coming west as Yo-kai Watch Blasters, Nintendo has announced. Both versions – Red Cat Corps and White Dog Squad – will be available on September 7. And unlike past entries in the series, Yo-kai Watch Blasters will launch simultaneously in North America and Europe.
We have the following announcement from Nintendo: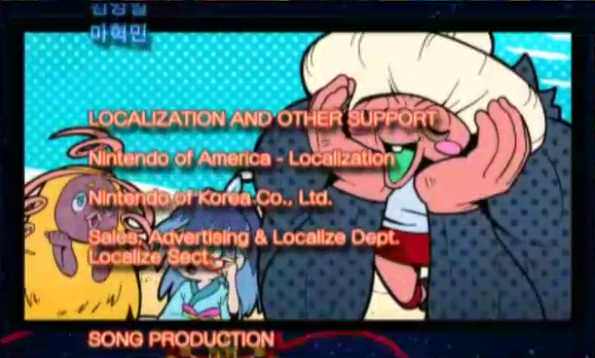 Yo-kai Watch Busters arrived in South Korea last week. What's interesting is that, in the game's credits, Nintendo of America is listed under the localization category.
This is sparking hope that Yo-kai Watch Busters will be released – or at least announced – for the North American and European markets. After all, if the localization already exists, wouldn't it make sense to bring it over? With Nintendo looking to support 3DS into 2019, Yo-kai Watch Busters would be an easy way to bolster the lineup.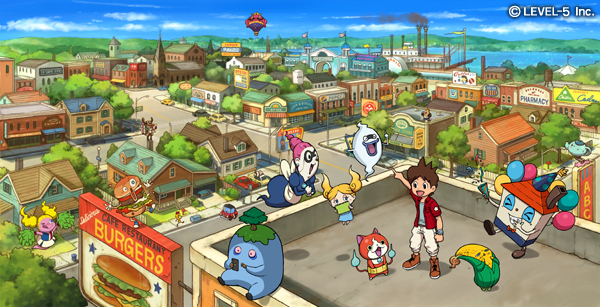 The Yo-kai Watch series has sold over ten million units in Japan, Level-5 has announced. Franchise sales are now at 10,438,903 copies across all games.
The number was calculated based on data collected between July 11, 2013 and July 17, 2016. Digital sales are not included.
Yo-kai Watch 2 is the best performer in the series. That one managed to move 3,178,000 units.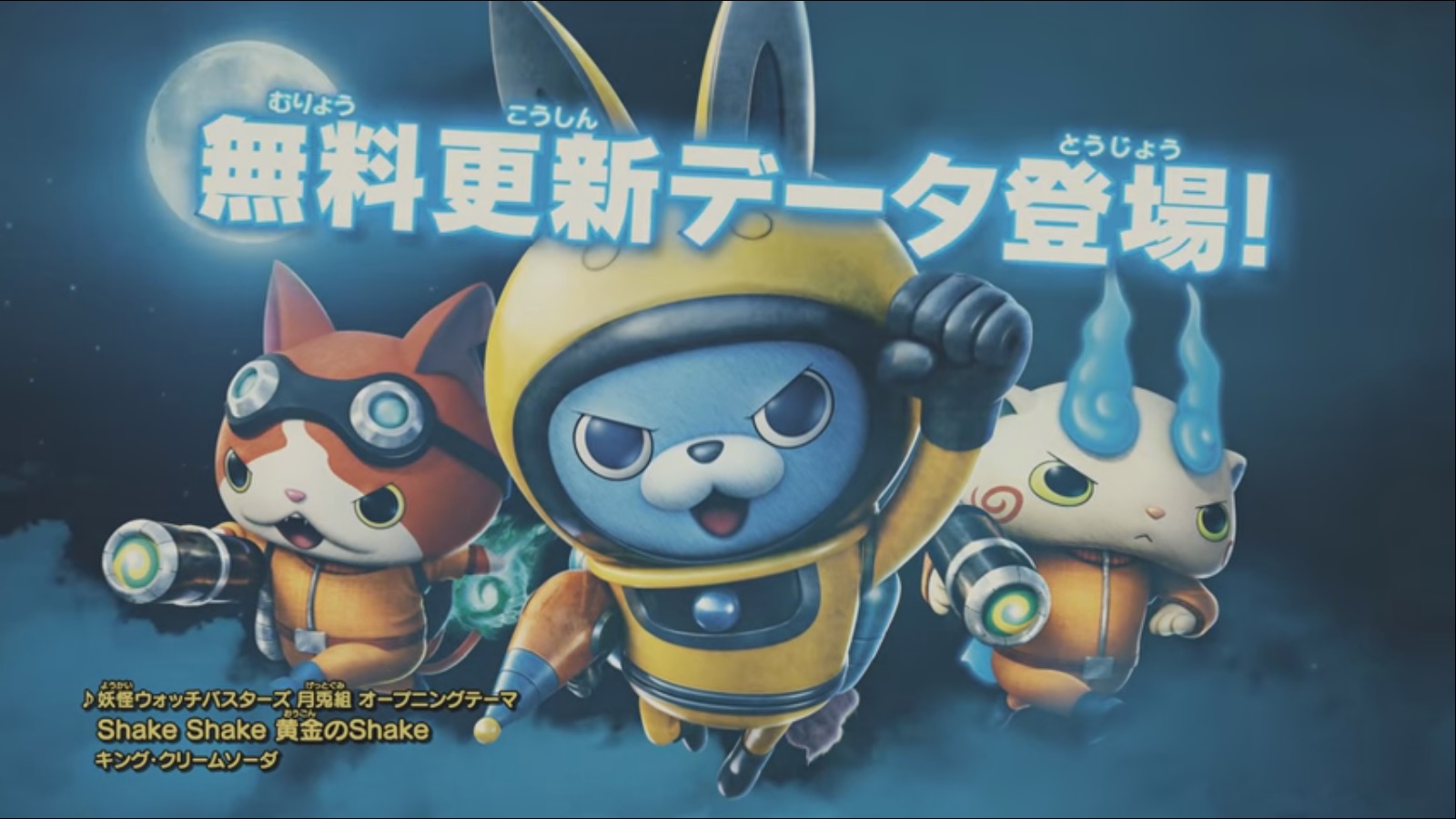 Level-5 is still continuing with its promotional efforts for Yo-kai Watch Busters. View the latest commercial below.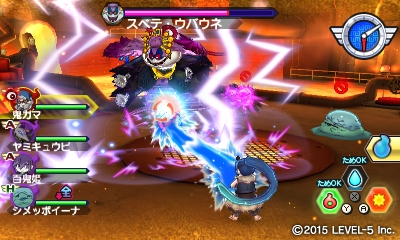 Yo-kai Watch Busters' new Moon Rabbit Team update is live in Japan. As such, Level-5 is celebrating with a new trailer. You can view it below.
Details about Yo-kai Watch Busters' update are located here.
Level-5 is keeping the Yo-kai Watch promotional train going with four more videos for its games. Below you'll find commercials for Yo-kai Watch Dance: Just Dance Special Version as well as Yo-kai Watch Busters.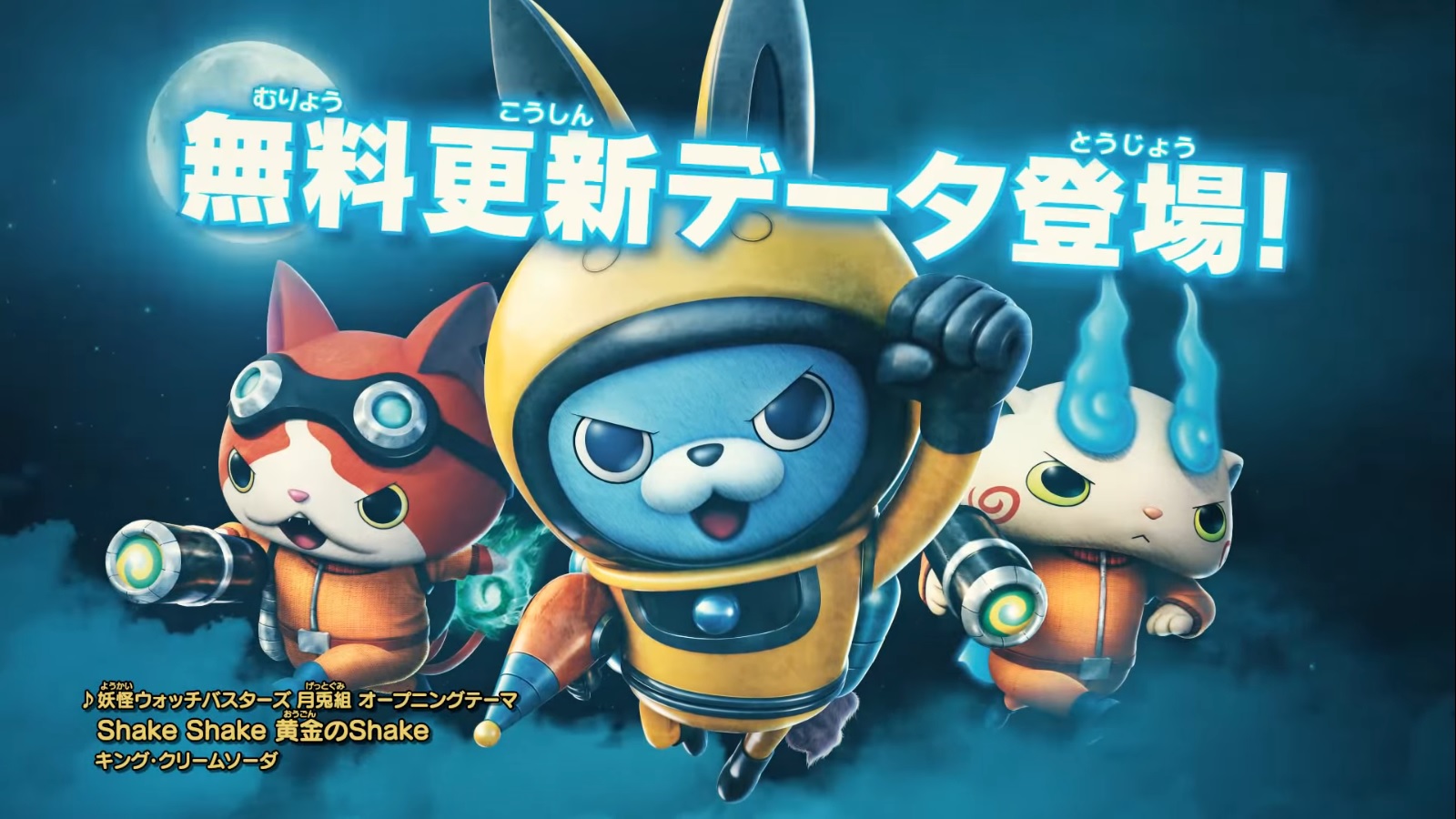 Level-5 issued a commercial for the December update coming to Yo-kai Watch Busters. Check it out below.