Yoshi's Woolly World devs on the graphics, made real items with wool for testing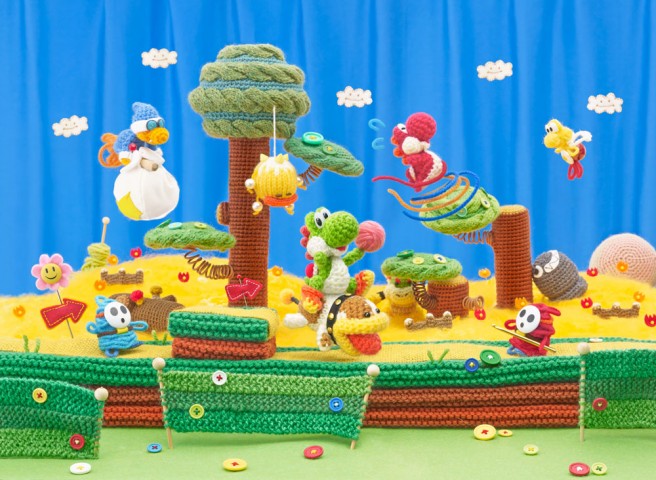 This month's issue of EDGE has a short interview with the developers behind Yoshi's Woolly World. The magazine spoke with Nintendo producer Takashi Tezuka as well as executive producer Etsunobu Ebisu from Good-Feel. Given the unique style featured in Yoshi's Woolly World, the discussion focused on the game's visuals.
Tezuka first spoke about Yoshi's Woolly World's art style in general:
We've always felt that Yoshi deserves to have a handcrafted feel to the graphics, and we've strived to bring this into games like Yoshi's Island and Yoshi's Story. With those previous titles, it was just that – an aesthetic – and didn't really have much influence on the gameplay itself.
Tezuka also specifically explained the decision to use wool in the title, and how the graphics impact the gameplay:
We decided to use wool in Yoshi's Woolly World since we felt we'd be able to provide some interesting mechanics and gameplay that we weren't able to do in previous games. But it was also the toughest challenge we've faced!
Lastly, Ebisu revealed that the team created real items with wool for testing:
Actually making real items using wool to test our representations in the game was obviously necessary, but it took a huge amount of time! We made these while we were establishing which direction to go with for the graphics, for example.
Yoshi's Woolly World launches in Europe on June 26. North America will be receiving the game sometime this fall.
Leave a Reply