Zelda: Breath of the Wild amiibo functionality shown off, other amiibo compatible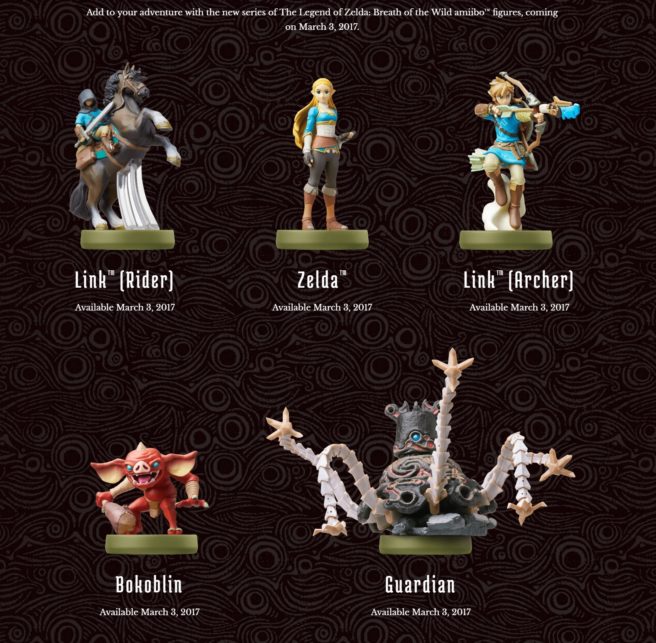 Five new amiibo from The Legend of Zelda: Breath of the Wild launch on March 3. On its Japanese blog, Nintendo finally provided an official look at the functionality.
Here's the rundown:
– Link (Archer): get items like meat and fish, and also bow and arrows
– Link (Rider): get mushrooms and weapons, horse tools
– Zelda: get plants and shields
– Bokoblin: get meat and weapons
– Guardian: get ancient materials (players must see for themselves what these do in game)
Tapping amiibo from the Smash Bros. line of Zelda amiibo will reward special items from treasure chests. Tapping any other amiibo will result in materials like meat and fruits.
Each amiibo can be scanned once per day. Images of the Zelda: Breath of the Wild unlocks are posted below.
Leave a Reply